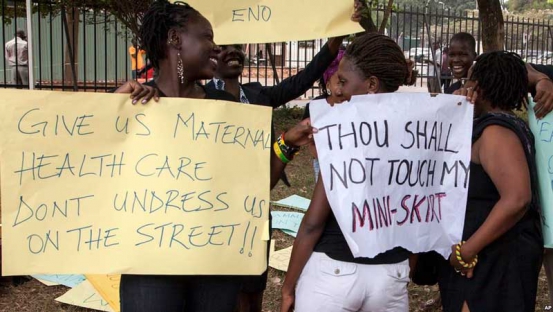 It is right for Uganda's government to issue a directive on decent dressing because it wants to nurture and build a morally upright society.
Dressing code gives the public image of an individual. Sometimes such individuals serve as role models in the society. Therefore, civil servants and other people should wear clothes that do not portray them in negative light.
Society's moral decay has been contributed to majorly by individuals who serve as role models wearing dresses that lower their status in the society.
One finds public figures wearing clothes that lower the dignity of the office they hold. They wear miniskirts, exaggerated make-ups, among others, that for me lowers their status in a society that expects them to propagate good manners.
People should have a perception of what a public officer should look like and that is the image that should be protected and preserved for all generations.
Wearing clothes such as miniskirts can be tantamount to sexual harassment. When one sits, she exposes her thighs, which is not generally accepted and might distract other workers, especially men.
Poor dressing code might also attract harassment.
Being role models, women should dress decently to serve as moulders of the society because no one will listen to anybody who they feel does not project a good public image from her dressing.
Ms Kemei is a university student