Step up air transport to grow tourism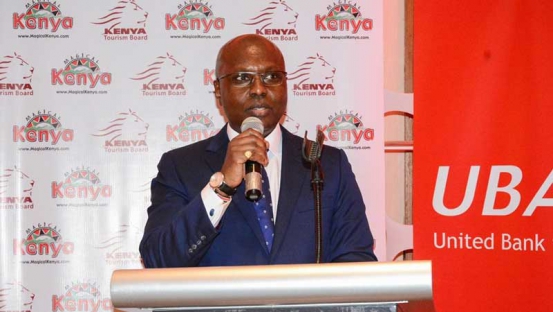 Tourism is one of the main income sources for many of the world's developing countries. For Kenya, one of Africa's leading tourism destinations, the industry is the country's second largest source of foreign exchange after agriculture. In 2016, the industry contributed over Sh100 billion in foreign exchange income, a 17.8 per cent growth over 2015. The sector contributed over 13.5 per cent to the Gross Domestic Product (GDP). The sector directly supports an estimated 250,000 jobs and an additional 350,000 indirectly.
International visitor arrivals grew from 752,000 in 2015 to 877,600 in 2016, a 16.7 per cent growth, and in the first four months of 2017 they grew to 292,100 from 264,700 in 2016, a 10.3 per cent growth.
Kenya is a long-haul tourism destination. This means that the direct flight time from our main international tourism source markets to Kenya is over six hours. Mid-haul tourism destinations are those that are over four hours and up to six hours' direct flight time from the source market/s, and short haul tourism destinations are those that are anything less than four hours' direct flight time from the source market/s.
Source markets
Currently, Kenya is serviced from the key long-haul source markets by five international full-service airlines that fly direct from their hub to Nairobi. Our national carrier, the Kenya Airways (KQ) also services directly seven long-haul international source markets. There are also a handful of European charter carriers that fly directly into Mombasa.
In comparison, South Africa (SA), which is also a long-haul tourism destination and which is regularly quoted as Kenya's tourism benchmark, is serviced by sixteen international full-service airlines that fly direct to the country from their respective hubs. Their national carrier, South African Airways (SAA), services directly nine long haul international tourism source markets. In 2016, SA reported having received 2.5 million international visitors.
Morocco, another tourism destination that Kenya is frequently compared to, is ranked number one in Africa in international tourism arrivals. In 2016, Morocco received 10.3 million international visitors. Its main source market for international visitors is Europe with the highest numbers being French and Spanish nationals. The other key tourism source markets for the country are the United Kingdom, Germany and the Netherlands. Morocco is a short-haul tourism destination from these five source markets as the direct flight time is less than 4 hours. Morocco is serviced direct by seventeen European full-service and low-cost airlines.
Air transport is therefore a key component in the tourism industry and in particular for long-haul destination like Kenya.
The Kenya Tourism Board (KTB), the national tourism marketing agency, in 2016 appointed a reputable international consultancy firm to work on the development of an air transport growth strategy for Kenya. Though our visitor arrivals grew significantly between 2015 and 2016, we still want to see this grow more from all markets, including from Africa.
But why is an air transport growth strategy important? Because Kenya's physical location from our key international tourist source markets means that the only way for them to get here is on long-haul flights. Yet there are not enough direct long-haul flights coming into Kenya.
And what we have seen from the visitor arrival numbers to SA is that having long-haul direct flights from more destinations can make a big difference. This is why we are looking forward to the introduction of direct flights between Kenya and the United States of America.
The Government recognises how important the tourism sector is to the country's growth and foreign exchange earnings, and also how many jobs it creates.
The government has increased the tourism marketing budget allocated to KTB which has greatly supported the agency in carrying out targeted marketing communications in our key source markets that has led to the positive increases in tourist arrivals in 2016 and year-to-date 2017. Improvements in the road infrastructure and the launch of the Madaraka Express passenger rail service between Nairobi and Mombasa will make a big difference to the tourism sector as well as other sectors.
We are confident that Kenya's tourism is on the right path toward growth. We expect tourism volumes to continue registering double-digit percentage growths over the next five years. But this will rely on the continued commitment and coordination between many parts of Government and other stakeholders.
- Mr Kariuki is the Kenya Tourism Board (KTB) chairman