Listen to this article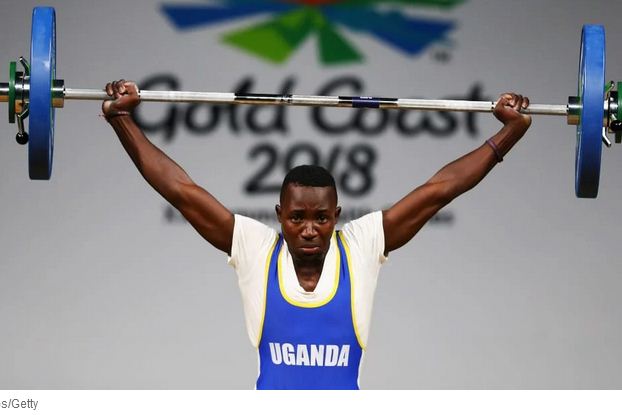 Ugandan weightlifter who went missing from a pre-Olympic training camp in Japan has been found.
Julius Ssekitoleko was reported missing from the Ugandan camp in Izumisano on Friday (July 16).
Izumisano officials said a security camera at a nearby train station recorded the weightlifter purchasing a bullet train ticket to Nagoya, 200km kilometers away from his Izumisano hotel.
He had a mobile phone but his passport was kept by the Ugandan team.
The 20 year-old left a note ahead of his disappearance which said that life in Uganda was too hard and he wanted to stay in Japan.
The note also asked members of his delegation to give his belongings to his wife in Uganda.
According to AFP, Police said Ssekitoleko had travelled to Nagoya in central Japan and then to nearby Gifu prefecture, before moving south to Mie.
"Today, the man was found in Mie Prefecture with no injuries and no involvement in any crime," an Osaka police official, who declined to be named, told AFP.
"He carried his own ID and identified himself. It is not certain to whom we should send the man -- the team or the embassy.
"He was found in a house belonging to people who have a connection to the man. He did not offer resistance. He was talking frankly. We are still questioning him about his motive."
Ssekitoleko was part of a nine-member Ugandan delegation to travel to Japan last month, with two subsequently testing positive for COVID-19.
One case was reported at the airport, with the second discovered after the team had arrived at the training camp.
Ssekitoleko's last test before his disappearance was reported to have been negative.
Uganda's State Minister for Foreign Affairs Henry Okello Oryem told AFP that Ugandan authorities had been informed that Ssekitoleko had been found and was being questioned.
"We are working with Japan's government to get the facts surrounding the weightlifter's disappearance and how he got accredited," he said.
"As a government we have already apologised to the government of Japan on the disappearance of the weightlifter," he added. "It was unacceptable conduct and treachery."
Share This Story
Previous Article
Two-time Africa high jump champion Mathew Sawe hopeful at the Tokyo Olympics
Next Article
Brazil's veteran Alves feels 'butterflies' ahead of Germany opener