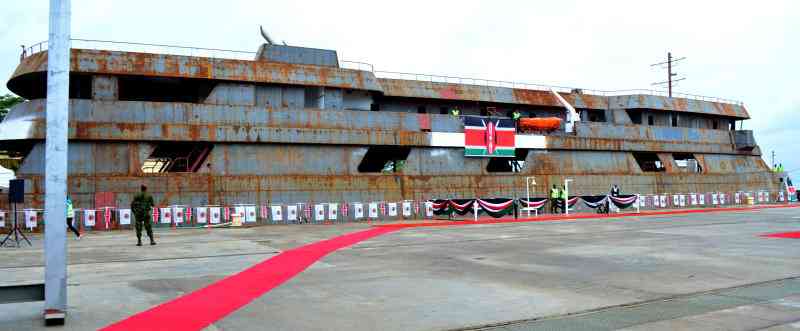 As curtains fall on the presidential term of Uhuru Kenyatta, Nyanza is experiencing a mixed bag of fortunes over the multi-billion projects implemented in the region that have shaped his legacy.
Although several key projects have been implemented, some are yet to live up to expectations while others have not kicked off despite millions spent on feasibility studies.
The projects estimated to be worth more than Sh100 billion were implemented between 2013 and 2022. However, majority were implemented after the 2018 handshake between President Kenyatta and ODM leader Raila Odinga in 2018.
They were on the President's agenda to transform Nyanza into an economic powerhouse after several years of gloom as an opposition base sidelined by past regimes.
But despite the strong dedication by the President to ensure the projects are up and running before his term ends, the fate of some hangs in the balance since the region must now heavily rely on the next government to push them to fruition.
A number of road projects are still incomplete, including the Sh1.3 billion Ahero interchange which was started in 2017. The construction of the much-awaited Sh25 billion Koru-Soin dam is yet to kick off.
The Kisumu-Kakamega highway is yet to be completed more than five years since its construction began.
The lakefront from Busia to Isibania in Migori is also yet to kick off several years after the government completed a feasibility study.
Residents are also awaiting the commissioning of the Sh1.7 billion oil jetty. President Kenyatta has been keen to use the projects to cement his legacy in a region that had been grossly marginalized in the past leading to the collapse of key sectors.
The projects include the revival of the railway line, the Sh3 billion renovation of the Kisumu Port, the building of key roads, expansion of the Kisumu Airport and airstrips in Migori and Kisii.
Others are mega investments in infrastructure, tourism, trade, manufacturing, agriculture and the blue economy.
Observers believe the projects will boost investor confidence and attract more investments to the region.