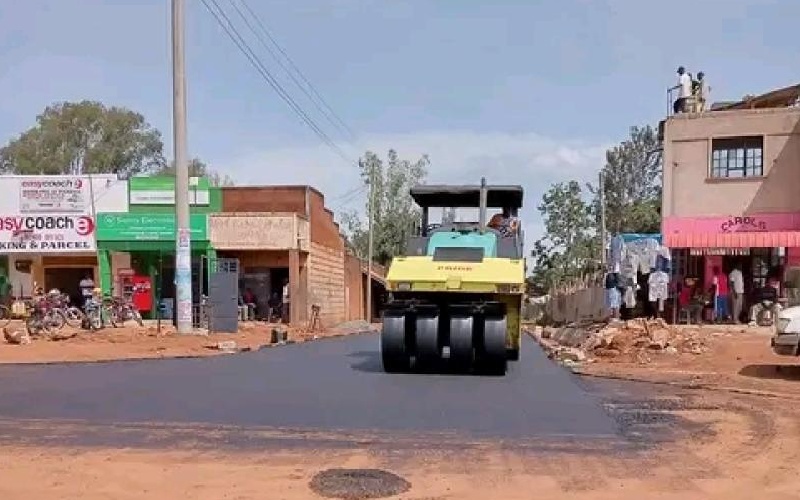 Bondo, one of the six most populous sub-counties in Siaya County, has embarked on a series of infrastructure projects as it seeks an upgrade to municipality status.
Located 64 kilometres West of Kisumu, Bondo was established in the early 1920s as a market centre, with its entire economy revolving around the sale of fish from Lake Victoria.
In the 1990s, it became the headquarters of the then Bondo district which was carved out of the larger Siaya District.
The town lies at the heart of a fishing zone and major fish landing beaches.
With its strategic location, Governor Cornel Rasanga believes that the town will be a key pillar of the region's economy and has invested heavily to improve its infrastructure.
"The county is undertaking urban infrastructure and institutional frameworks to meet the threshold of a municipality," said Governor Cornel Rasanga.
He said through the Kenya Urban Support Program with aid from the World Bank, the county government is building and upgrading various facilities to ensure Bondo, Siaya, Aram, Yala, Ugunja and Usenge have amenities that match the status.
"Bondo is now a municipality and the Municipal board should consider formulating regulations that will advise on the construction materials to be used within the municipality," said the governor.
According to the county's 2018-2022 Integrated Development Plan (CIDP), the county has a plan to spend at least Sh200 million between 2019 and 2024 to acquire land for cemeteries in all major urban centres.
Rasanga, who spoke during the twinning ceremony of Bondo and the Town of Taber in Canada, said all semi-permanent houses within the town will be demolished.
According to Mr Philip Mbidyo, the acting CEO of the Bondo Municipality Board, the upgrade places Bondo in a better position to receive more funds for development.
"We will start receiving more funds nationally and internationally to support development," said Mr Mbidyo.
He noted that the development focuses on remodelling Bondo as a hub for education, fishing industries, commerce, governance, medicine and ecotourism.
Mbidyo said sanitation is a serious problem in the county, with only 5.9 per cent of the households having access to piped water, while latrine coverage stands at 75.3 per cent of the total population of more than 100,000 people.
He said weak institutional support in planning, implementation and enforcement has led to uncoordinated urban development as well as poor delivery of services.
The administrator revealed that currently, the construction of a major water and sewerage system is underway.
Already, the town is unfolding as an education hub hosting the Jaramogi Oginga Odinga University of Science and Technology and the Kenya Medical Training College.
The town also hosts Bondo Teachers Training College and the Bondo Technical Training Institute.
With the inception of devolution, the administrative centre has also become a business hub preferred by traders, banking institutions and micro-finance organisations.