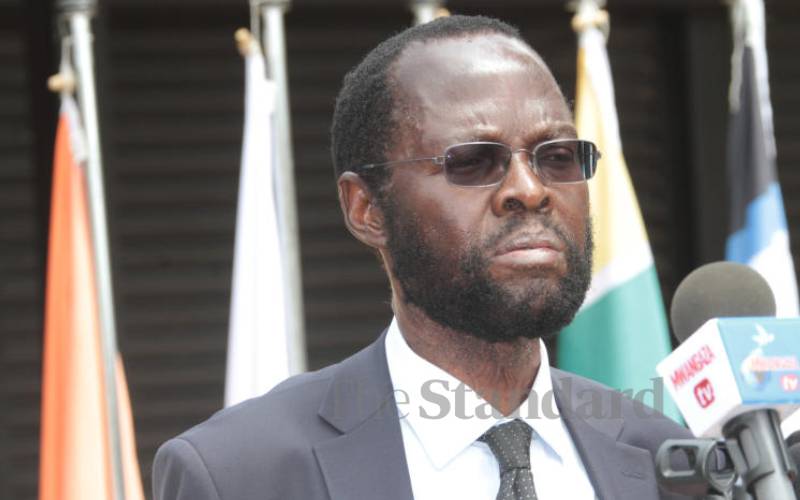 The county government of Kisumu has reclaimed a prime land within the Central Business District (CBD) worth Sh500 million which had reportedly been grabbed and transferred to private investors.
The land measuring 1.5 acres (O.6572ha) is among parcels within the city that belonged to the defunct Kisumu Municipal Council. The defunct council had demarcated it for a public park.
The land recovered is a public recreational ground officially known as Taifa Park near the Aga Khan Hall.
Yesterday, Kisumu Governor Anyang' Nyong'o said his government has been investigating claims of individuals who grabbed large tracts of public land.
A task force he formed when he took office has been undertaking an audit of public land with the help of officials from the National Land Commission (NLC). The team has already compiled its report.
The governor, however, said they will not make the task force report public but will use it together with the Ethics and Anti-Corruption Commission (EACC), NLC and the national government to recover more public land.
Prof Nyong'o said about 21 parcels of public land in Kisumu have been grabbed. He said some of the grabbed land had been earmarked for markets, schools, road reserves and other public utilities.
"These grabbers have been viciously fighting back, with some of them even having the audacity to go to court to fight for land that they know belongs to the public," he said.
Yesterday, the governor confirmed that the county now has the title deed for the reclaimed Taifa land parcel.
"This is part of the 39 title deeds for public property worth Sh5.2 billion which the EACC handed over to President Uhuru Kenyatta during a ceremony at State House on 4th April," he said.
"I attended this function where I received the Taifa park title deed after a spirited fight for it through the national government," he added.
He noted that the county government has so far recovered several parcels of land.
He further mentioned a case where a grabber is claiming ownership of a land parcel where a public market has existed for decades.
"How did he acquire this public land? We will not allow him to get even an inch of this land," said Nyong'o.
"I am happy to announce that some locals who were duped by those cartels into unknowingly acquiring some of these public parcels have come forward to surrender those illegally acquired titles," he added.
A renowned businessman and former councilor who served in the defunct Municipal Council surrendered a parcel that he allegedly acquired from land grabbers.
"He had land within Kibuye market together with its title, but when he realised it is in the public space, he agreed to surrender the land to the county government," said Nyong'o.