Phone app helps students track their viral suppression, share information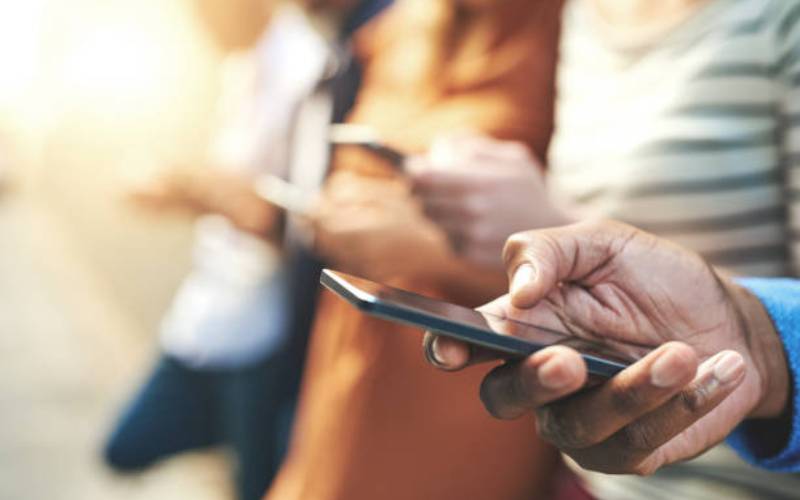 A mobile phone-based application has helped adolescents living with HIV/Aids in Siaya county improve their viral suppression.
Dubbed 'Heroes App', it was developed to address information gaps and other identified issues that contribute to non-adherence among adolescents.
The application is an adolescent adherence platform with features in the mobile application like the pill reminder, a digital format of alarm-setting that enables them to set their preferred time to take their medication.
With an anonymous chat feature known as the "heroes chat room," adolescents living with HIV interact with each other and with health experts to address pressing health concerns, thus, improving their viral suppression and boosting their confidence.
Mr Henry Ochieng* from Bondo sub-county, who has been on ARVs since 2014, said his favourite feature in the application is the blog, a section where the youth are able to read stories about other adolescents living with HIV/Aids.
Here, they also share their experiences since being diagnosed and their current viral suppression.
"It is a motivational section where we read about each other and learn. We also learn how someone was diagnosed, the challenges they went through, the treatment and the journey to achieve viral suppression," he said.
He noted that the application is giving the youth an opportunity to connect, hold meaningful conversations about their health, "so that we can have positive treatment outcomes."
Justin Omondi* from Rarieda, who has been on medication since 2014, told The Standard that the application has helped him progress well with treatment.
"My medication was always poor because sometimes I would skip taking the pill, but this application helped me a lot since I was able to set an alarm specifically for medication," he said.
His greatest inspiration is the heroes' voices, a blog within the application where adolescents living with HIV/Aids tell their stories.
"Sometimes I have tough questions that I cannot ask anyone, so the expert's section in the application comes in handy because I can ask questions without identifying myself because it is anonymous," he added.
The application, which currently has 3,900 adolescents enrolled on it, also has other features like the useful information that talks about HIV/Aids, adherence to achieve viral suppression, sexual reproductive health and mental health.
It also has a survey tool that is self-administered.
Ms Diana Omondi, Adherence and Retention Coordinator in Siaya County said the application is confidential and can be assessed by adolescents of ages 10 to 19.
"One needs a unique identifier to be able to access the application. The adolescents have unique identifiers, which are numbers given to them when they are enrolled on care. A ten-digit code. Even the blogs stories within the application do not feature names," explained Ms Omondi.
She noted that the application is currently in Siaya County only.
"We opted for Siaya because after a feasibility study we found that adolescents living in Siayà had a low viral suppression rate."
The app was developed in 2019 by the Centre for Health Solutions (CHS) and piloted in three sub-counties of Siaya County; Bondo, Rarieda and Gem.
"Currently, it has been enrolled on all the six sub-counties of Siaya County. Our ultimate goal was to improve viral suppression among adolescents living with HIV/Aids in the county. We also wanted to pass HIV information, improve treatment adherence, pass sexual reproductive health education and assess their mental health," said Omondi.
The adolescents used the application for a period of one year before the impact of the application was assessed.
Ms Omondi said with the evidence of the growing burden of HIV/Aids among adolescents in Kenya, increasing the identification of adolescents living positively, improving their linkage to treatment and care, and improving antiretroviral therapy (ART) adherence is essential for adolescents to live healthy, productive lives.
By April 2020, they had achieved viral suppression of 83 per cent.
"From this, it only means the application impacted well on the adolescents since they were able to get information and knowledge, which eventually led to improved viral suppression," she added.