Body of KWS officer fished from River Yala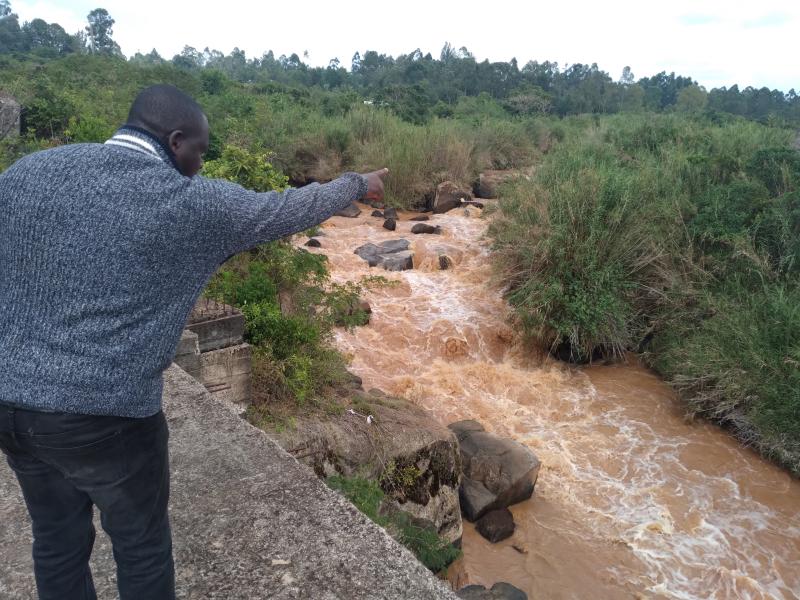 The secrecy surrounding the killing of people whose bodies were found dumped in River Yala deepened today when more remains were identified following DNA tests.
Authorities indicated that one of the bodies is of a former Kenya Wildlife Service officer Mr Francis Osore who disappeared six months ago.
The family of Mr Oyaro identified his body after receiving DNA results yesterday morning. His wife, Ms Veronica Osore, said the DNA test was done on Friday last week.
"I thank God that now we have closure as a family. It has not been easy for us. I am appealing to the government to get to the bottom of this mystery of River Yala bodies. It is only fair that we get justice for our loved one," said Veronica.
Mr Oyaro's family is among three families that visited the Yala sub-County Hospital mortuary a week ago to identify their kin.
Also identified is the body of Mr John Kiruki Karimi who hailed from Mathira, Nyeri County.
The Standard learnt that the families of Mr Oyaro and Mr Karimi had been asked to collect the remains of their kin after their DNA samples matched.
Mr Karimi disappeared on November 15 as he was travelling to Nakuru from Nairobi and his relatives said his phone was switched off in Nakuru.
Mr Oyaro went missing in August as he was travelling to Nakuru from his workstation in Marsabit after being granted leave.
Reports indicated Mr Oyaro, who was an assistant KWS warden, left Marsabit aboard a KWS van and alighted in Nanyuki where he boarded a matatu to Nakuru.
The matatu was, however, intercepted by two men in a black saloon car who fished him out and asked the matatu driver to proceed with his journey.
Rarieda MP Mr Otiende Amollo who had petitioned Parliament over Oyaro's disappearance said the KWS officer hailed from his constituency and was abducted in broad daylight by people suspected to be police officers.
Mr Amollo said on Twitter yesterday: "Disappearances! It is painful to the wife, children, parents and relatives that for months there was no word on Francis Oyaro. We have just learnt his body is among those dumped in River Yala! The security apparatus must tell us who killed Francis Oyaro."
By Tuesday, 11 bodies out of 27 retrieved from the river had been identified by their kin and collected for burial.
Gem Deputy County Commissioner Mr Mosero Chacha said another three family members underwent DNA tests a week ago and are awaiting to identify their kin from the remaining bodies.