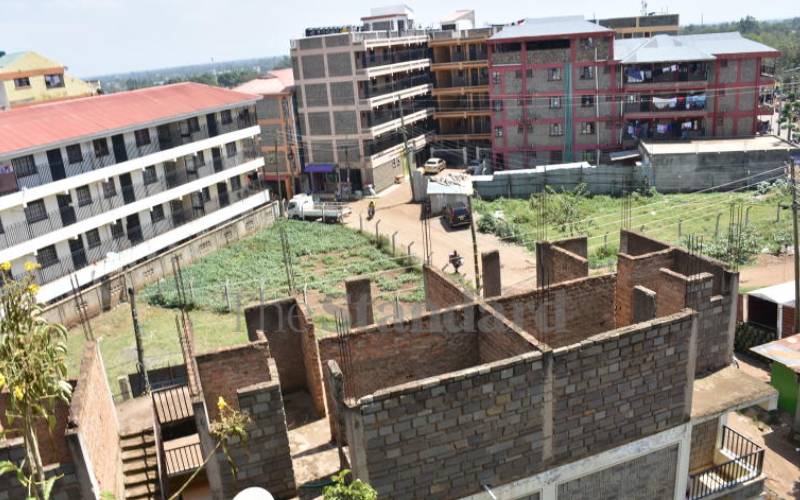 Many places in Kisumu carry names of heroes and estates such as Tom Mboya, Robert Ouko, Argwings (Kodhek) and Makasembo come to mind.
While it is easy to trace how certain estates and places acquired their names, some areas bear names that not many know their origin.
One such area is Kondele which is associated with riots, especially every election year.
Residents of Kondele, located between Nyawita and Manyatta estates, are known for their excitement during rallies. And they do not shy away from engaging the police in running battles when they are unhappy about a situation.
A bustling dusty township along the Kisumu-Kakamega Road, Kondele is notorious for protests, riots and sometimes violence. To others, it is the face of the struggle for freedom.
Generally, when Kondele is calm, Kisumu is calm. Almost all political demos in Kisumu have started at Kondele. On the flip side, it is also the most active area in terms of business activities.
So, where did Kondele get its name?
Some elders said the estate earned its name from one John Ondele, who was among the first people to settle in the area. Ondele, who still has a few descendants in Kondele, moved to Kisumu from Alego.
Odungi Randa, a Luo elder who also served as an aide to Jaramogi Oginga Odinga, told The Standard that the area got its name from Ondele. From history, people started settling in the area in the 50s.
Ondele was well-known in the region and many people went to him for advice. Kondele means Ondele's home.
"People used to say they are going to Ondele's home (Kondele). With time, the entire area became known as Kondele," said Randa.
Former Mayor of Kisumu Prisca Misachi said: "People said they were going to Kondele which simply means "Ondele's place. After several years, the place became known as Kondele."
Some historians have said that the attack on President Jomo Kenyatta during a visit to Kisumu in 1969 was planned in Kondele. Mzee Kenyatta was pelted with stones when he went to open Nyanza Provincial General Hospital (Russia), now known as Jaramogi Oginga Odinga Teaching and Referral Hospital.
Obunga estate was also named after its first inhabitant, Obunga Kamiendo. He was an elder whose descendants are said to have been part of the vast Kanyakwar clan.
Some places in Kisumu were named after natural phenomena.
Otonglo, another popular area in Kisumu, was named after a famine that hit the country in 1940. Otonglo was the name locals gave to one cent that was used as currency.
During that time, life was centred around otonglo as many people struggled to make ends meet, Randa said.
Traders from different clans including the vast Kanyakwar, demanded otonglo (cent) from buyers.
Otonglo became synonymous with the area and after a while, residents started referring to the peri-urban estate as Otonglo.
The history of Manyatta estate dates back to the colonial days when Africans were being mistreated by the whites.
The slum started when whites pushed Africans to live in areas they had neglected. The Africans put up mud-walled houses, giving rise to the slum. Manyatta has been growing over the years with some dwellers being pushed to villages in Kolwa near Kisumu town.
Inside Manyatta, there are activities that have influenced the naming of some of its popular spots, including Corner Legio, Corner Mbuta, Corner Maji and Corner Mbaya.
Misachi said Makasembo estate was named after the first Luo senator Oruko Makasembo in 1963.
"Tom Mboya estate was named after the late former Foreign Affairs Minister Tom Mboya. At times, names of heroes were given to estates as a way of honouring the icons," she said.
Argwing's Kodhek estate was named after a Kenyan lawyer and academician known for being the first black lawyer in East Africa. Argwings Kodhek was born in the present-day Gem constituency, Siaya County in 1923. This was shortly after Kenya became a British Colony.
Anderson estate, which has since been demolished, was named after a Briton who built houses there for his horses. After the colonialists left, locals took over the houses.
Mosque estate, which was among the first settlements put up by the then municipal council, housed government officials, including the late ambassador, Otuko Adala, who served as Kenya's first envoy to Russia between 1964 and 1968. Also to have stayed at the estate was East Africa Legislative Assembly MP Oburu Odinga.
Originally known as Getembe, Kisii town was established by British soldiers after they were forced to retreat from Lake Victoria following heavy gunfire from German soldiers during the Great War in the early 20th Century.
It was later named Bosongo, from 'Abasongo', residents' way of referring to the whites who lived in the town. And while we know it today as Kisii town, there are those who know it as Abasongo.
The Abagusii community named people or places after some events in history.
Kisii town has a number of estates including Mwembe, Gekomu, Jogoo, Getare, Daraja Moja, Daraja Mbili, Nyankongo Menyinkwa, Nyabururu, Embassy Milimani, Gesonso, Nyambera and Nyanchwa.
Initially, Kisii town was full of emetembe (Umbrella trees) which were cut down to allow the white settlers to build houses for themselves, and that is how Getembe emerged.
In Nyambera, where residents used to bury their dead, part of the area has been turned into a human settlement.
Nyambera was derived from "embera" meaning grave.
Daraja Moja estate, near Kisii Polytechnic, was given the name because the area had one known bridge (daraja). Then there is Daraja Mbili because the area has two footbridges that people used to cross the main road.
Then there is Milimani estate where the Kisii Catholic Diocese is located. The estate had some high-end private homes until recently when some private developers began constructing high rise buildings.
Obino Nyambane, the county director of culture, said developers are moving out of the town centre.
"We have those who have built homes and estates in Nyakoe and Mosocho which are outside the municipality," said Nyambane.
Other developing estates are Jogoo and Nyanchwa where most of the middle class live.
Nyanchwa, the headquarters of Kitutu sub-county and home to the Seventh Day Adventist Church headquarters, has some of the best flats and is dotted with government houses.
Mwembe is home to many low-income earners. It's adjacent to Kisii University and remains one of the most populated estates. It overlooks Kereri Girls, Kisii High School and Kisii Polytechnic.