Governor Rasanga pulls out of parliamentary race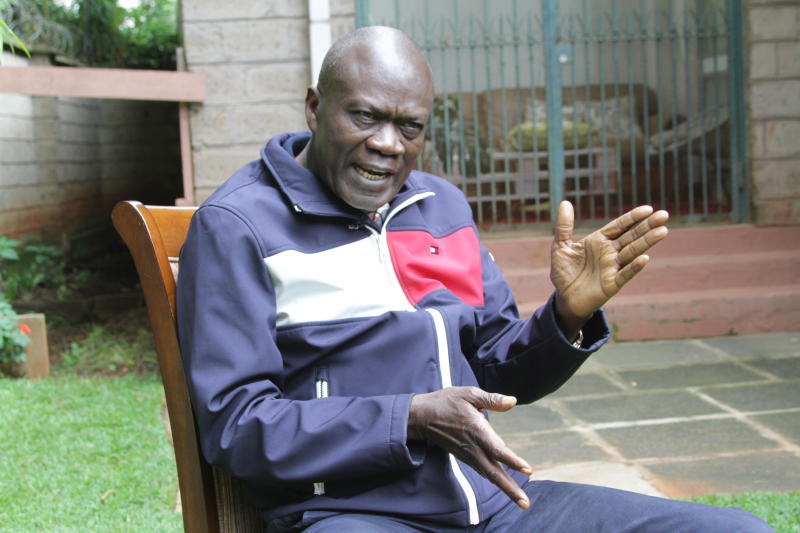 Siaya governor Cornel Rasanga has pulled out of the Alego Usonga parliamentary race.
Mr Rasanga pulled out of the race, a year after he had publicly declared that he was going for the seat after retiring from the gubernatorial seat.
During past media interviews at the beginning of last year, the governor had announced his plans to vie for the parliamentary seat.
But at a funeral in Alego last December, Rasanga, said he had decided to focus on national politics and help ODM leader Raila Odinga with his national presidential campaigns.
"My focus henceforth is to ensure my party leader gets maximum votes ahead of the General Election. This is what I want to dedicate my time to. I will then be part of his government after the elections," said Rasanga.
His close allies have told The Standard yesterday that the governor, who is serving his final term, is no longer keen on the parliamentary seat.
But when contacted, Rasanga denied that he had even declared interest in the seat in the first place.
"When did I declare that I am running for this seat? I have never said anywhere that I am running for Alego Usonga parliamentary seat. Those are just creations of the media," he said.
Last October, while receiving defectors from Wiper party to ODM at his Segere home, Rasanga had asked them to consider his parliamentary bid even as he endorsed Senator James Orengo to take over from him as governor.
"Why is everyone in a hurry for my announcement? I will make my announcement once my party leader makes his. Is it wrong for someone to go for a lower seat from what he is currently holding? But I want the people of Alego to know that I am keen on Alego Usonga seat," he had announced.
Last September, while commissioning a maternity wing at Nyathengo dispensary in North Alego, Rasanga, announced that he would be vying for Alego Usonga parliamentary seat after retiring from the County seat.
Rasanga had even met ODM delegates from all the six wards in Alego Usonga Sub-county and made his intention clear to them.
Yesterday, he was yet to decide who to support for the Alego Usonga parliamentary race.
"You know if I have to support anyone, I will make it public. You will hear it from me. Right now, if I choose who I am supporting, what happens to the others on the race? It is not good for me to give such information right now," he added.
But Rasanga's close allies who spoke to The Standard said, he was keen on supporting Dr Nicholas Kut because his relationship with the incumbent has not been warm.
Kut, who is also a lecturer, worked as a member of the Siaya public service board for a period of six years, under Rasanga.
Analysts said Rasanga cannot be wished away since the Alego people voted for him twice as a block.
Alego Usonga MP Samuel Atandi, on the other hand, is confident that he is going to break the jinx, where no MP in Alego has served for more than one term.
"I have served the people of Alego well and I have no doubt of my re-election. I have delivered my promises to them and still doing so. I have also represented them well in parliament," he said.
Politician William Oduol, who vied against Rasanga in 2013, and had declared interest to run for Alego Usonga parliamentary seat also quit the race.
"I will not be going for the parliamentary seat as earlier planned. After a thorough consultation with other leaders in the county, I have decided to work with Orengo as he seeks election for the county top seat," said. Also in the race is former MP Muluan, who has said he will be running on an ODM ticket.