'Curse' that is dispossessing widows in Kisii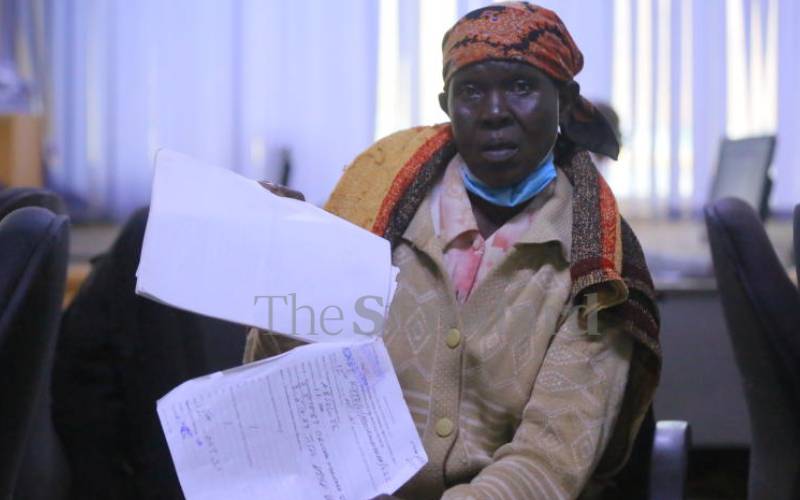 As the rest of the country celebrated the dawn of the New Year, Robina Kwamboka, 55, was in agony.
Her kin, who had earlier allegedly dispossessed her of her late husband's property, more than four acres of land, now wanted her out of her matrimonial home.
When she persistently resisted the move, her brothers-in-law decided to raze down a section of her house and compound. Since then Kwamboka has not known peace.
Some of the family members claimed that they were 'only trying to kill a snake'.
A few days later, a fence was erected around her compound while she was away, blocking her access to her house. Her protests resulted in threats to her life if she did not pack and leave immediately.
It has been a long journey for Kwamboka since her husband, Peter Osano, died in 2004 forcing her to endure a more than decade long unresolved matter.
Ever since she was widowed, her husband's family has been up in arms about her presence in her husband's home in Masera/Metamaywa village despite her 28-year-old marriage.
Unfortunately, Kwamboka's case is not an unusual one in the Kisii community. Discrimination and disinheritance, which are psychological forms of violence, have left many widows vulnerable and at a higher risk of being killed.
The Kenyan Constitution acknowledges that men and women have equal rights to land, but this is not the reality in the Kisii community as widows are often denied their rights, chased away and their property taken over by their in-laws.
Many families are still living deep in tradition, denying widows the right to acquire, own, inherit and transfer land.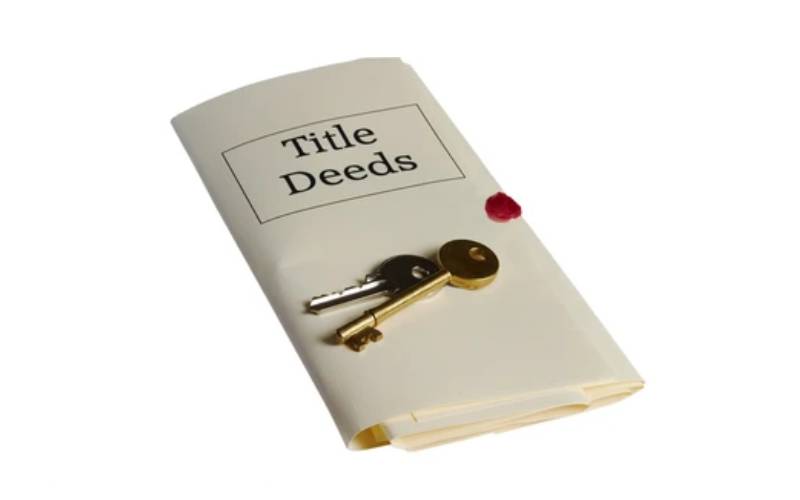 Immediately after the burial of her husband, Kwamboka was barred from accessing her husband's properties and land, severely crippling her economically. This would worsen when her father-in-law, Nyangoka Osano, passed on in 2010.
Following Nyangoka's death, her three living brothers-in-law sought to process a succession and subdivide the land among themselves, excluding Kwamboka, despite being the rightful next of kin for their deceased brother.
Her brothers-in-law subdivided the ancestral land (LR. No East Kitutu/Mwamang'era/626) into three parcels (LR. No East Kitutu/Mwamang'era/3700, 3701 and 3702). She sought assistance from the local administration to stop the process.
The Nyamira County Land Registrar, on receipt of the widow's complaint via the Deputy County Commissioner, in a meeting held on September 27, 2017, temporarily canceled the subdivision pending the resolution of the matter.
"The land subdivision is nullified through rectification of Register under section 79(2) of the Land Registration Act Number 3 of 2012 since it was done fraudulently with airspace to disinherit the widow's portion."
Rigoma Division's Assistant County Commissioner, Faith Kandagor, visited the family on September 27, 2017, over the matter. She advised that the land be divided into four equal portions, the widow gets her share of the land, and a title issued under her name.
However, the distraction didn't stop. The Area Chief, Peter Mokaya, severally ordered their arrest for malicious damage. They could be locked up in Keroka Police Station for a while as they were not charged in court.
In a letter dated January 9, 2018, the Assistant County Commissioner noted that "the family is stubborn, arrogant and reluctant to surrender the rightful share to Kwamboka". She directed that should they fail to do so, other avenues would be explored.
Alloys Omare, a brother-in-law, once again, went ahead to divide and fence the land into four without consulting the family members or Kwamboka. He further allocated to himself his late brother's portion. In the process, he burnt one of her stores and felled several trees behind her compound to pave the way for 'proper fencing'.
To resolve the conflict following Omare's actions, the area Chief convened a meeting among the family and villagers. He asserted that under no circumstances will Kwamboka be evicted or dispossessed.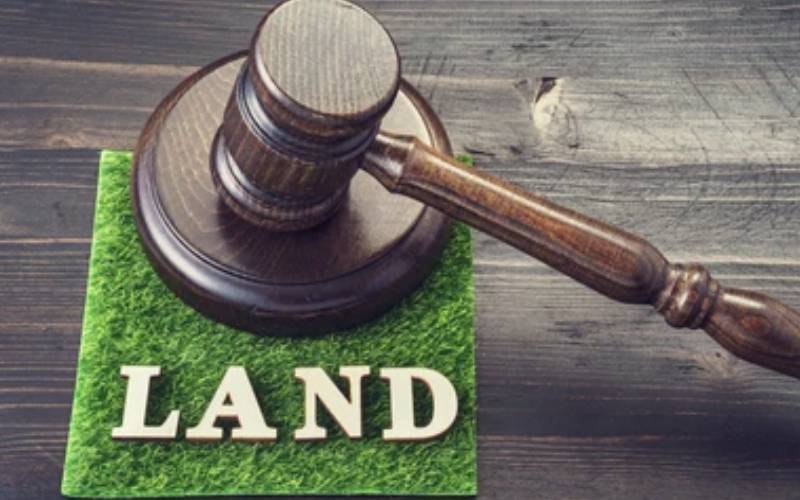 "I note that Mr Alloys Omare is uncooperative and intends to chase the widow away. However, Ms Robina must get her land without conditions," he added.
Edward Bosire, the Land Registrar, declined the inappropriate application to subdivide the land which "was being undertaken without the County Land Registrar."
Calls for the family to present themselves for resolution by the Federation of Women Lawyers (Fida– Kenya) were not fruitful.
"Whereas I summoned them, they never showed up. I requested the area chief to write a letter indicating that she is the rightful beneficiary of her husband's land", Ms Janet Anyango, an advocate with Fida Kisumu, stated in a letter dated March 26, 2018.
Kwamboka claims that the piece of land she was told to relocate to by her in-laws is way smaller and unproductive and she does not understand why she must leave her matrimonial home for a strange land.
"I left for them all the other properties and parcels of land my husband owned. Why are they so insistent that I must leave even the little where my house stands?"
A dejected Kwamboka says that despite all the troubles she has and continues to bear, she believes that her brothers-in-law are not above the law as they claim.
"All I want is justice. I need my husband's share of land to sustain my two children."