Rang'ala Boys closed indefinitely after students become unruly, demand for holidays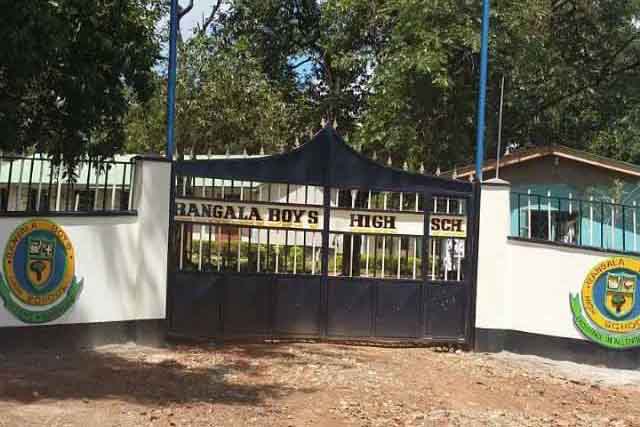 More than 1,000 students have been sent home indefinitely following a protest at Rangala Boys High School on Saturday night as the students demanded to go home for December Holidays.
In a message sent to newsrooms on Sunday morning by the School's Board of Management, the chairman Stephen Onyango said it was unfortunate the students became unruly insisting that they wanted to go home.
Onyango said the reason for the protests was that students are not used to being in school in December.
"The Principal moved with speed to try and cool them and even called police for assistance. They could not come down. We consulted and agreed the principal should inform them that they would go home in the morning as demanded. This was done by avoiding damaging and vandalising school property," Onyango said.
Unfortunately, even after this communication, some students still broke window glasses, destroyed some CCTV cameras and some lighting points. On Sunday morning all the students were released to go home.
"There was an attempt to access the food store with intention of damaging the stock but fortunately this did not succeed. The principal is currently having a series of meetings with the relevant offices and once a way forward is reached, it shall be communicated," he explained.
He added initial intelligence indicated that the incitement started from a group of students who were later joined with others in the fracas.
"The Principal already has a few names and is digging deeper to find the identity of the real organisers. The principal is equally quantifying the cost of the damage caused which shall be passed to all the students on a prorata basis. Let's pray for the School and the students," said Onyango.