Nyamira Governor Amos Nyaribo reacts to Sh6.5 million leaked payslip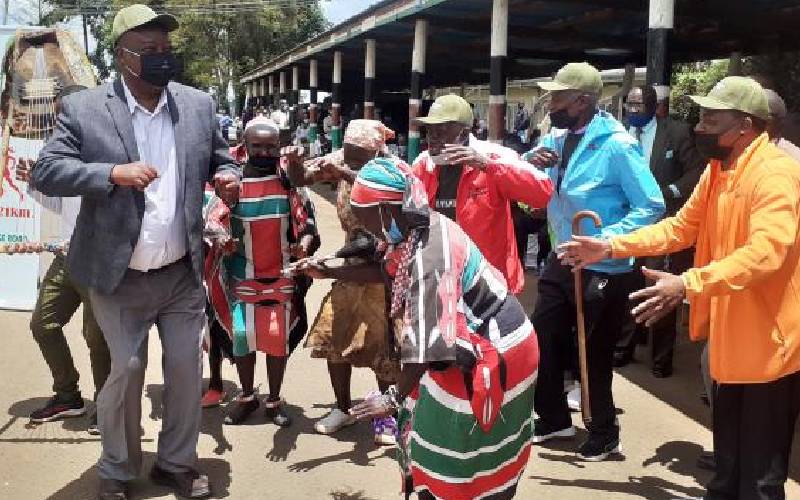 Controversy has stalked Nyamira Governor Amos Nyaribo's efforts to clean the county payroll after a document alleged to be his payslip was leaked on social media.
The leaked document shows that Nyaribo received a gross pay of Sh924,000 for September 2021 alongside unspecified arrears of Sh5.6 million.
But in a rejoinder, Nyaribo, through his press secretary Julius Nyabicha, said that part of the arrears was money he was never paid for the entire period he served as a deputy governor.
"The arrears reflected are as a result of adjustments of salaries of deputy governors across the country emanating from Petition Number 9 of 2018 at the High Court in Nairobi between the County Government of Kakamega and the SRC. All counties effected this adjustment except Nyamira for unspecified reasons," the statement read in part.
The governor also clarified that since he assumed office in January 2021, he had been earning a salary of a deputy governor, and that part of the now colossal salary was from the accrued differences of his salary over the eight months.
"We wish to state that this statement is in the spirit of openness, and the county government is working within the strict guidelines of SRC in determining the remuneration of all county staff," said the spokesperson.
The revelation comes barely a week after the governor, through the Public Service Management department, stopped allowances of more than Sh3 million per month for some senior county staff allegedly receiving irregular remuneration.
The senior staff are said to have been earning what is specified in the payslips as 'special house allowances'.
According to the county executive in charge of the department Thomas Nyariki, the allowances are not consistent with the Salaries and Remuneration Commission (SRC) guidelines issued in 2015.
The circular outlined that such officers should be receiving allowances ranging between Sh12,000 and Sh15,000. But the officers, most of whom are in job groups between M and R, have been pocketing up to an excess of Sh60,000.
The county had embarked on recovering the overpaid allowances.
Just recently, Nyaribo announced his win against illegal promotions after he successfully routed out over 1,500 employees who had irregularly earned job promotions.
When contacted by The Standard, Nyaribo said the leaking of the payslip was due to his concerted efforts to clean up the county payroll.
The governor termed the leaking of his payslip as cybercrime that was being handled by relevant authorities.