'A' plain student risks missing out on Egerton University dream course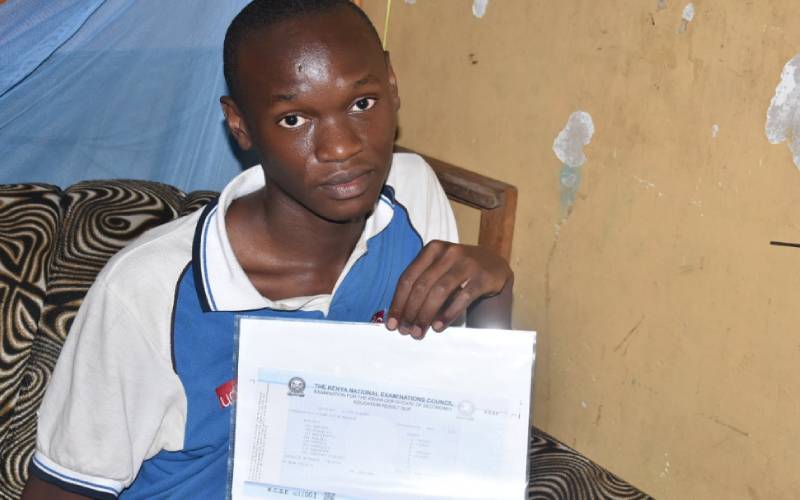 It is exactly 10 days since his peers joined Egerton University for First-Year studies.
Kevin Otieno, 17, is however still at home, hoping the chance won't elude him. His setback being lack of Sh47,840 to join the Njoro-based university.
Otieno, who sat last year's KCSE at the Light Academy in Nairobi, scored an A (Plain) of 81 out of the possible 84 points. He was among the 893 students out of 743, 299, who scored the coveted grade.
The teenager performed as follows in the seven ranked subjects: Mathematics (A), English (A-), Kiswahili (A-), Chemistry (A), Biology (A-), Geography (A) and Computer Studies (A). In the optional subject, Physics, which wasn't ranked, Otieno scored a B (Plain).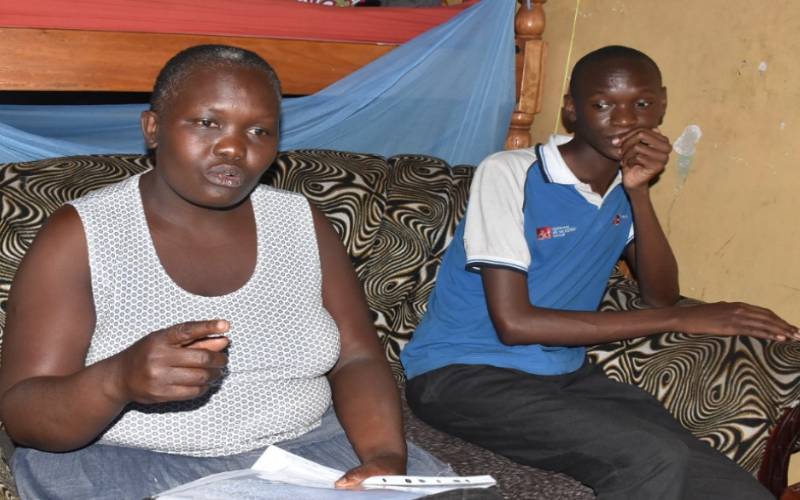 Being among the 2020 KCSE top academic elite (0.12 per cent), Otieno surely deserves a chance to pursue his dream course – Bachelor of Science (Clinical Medicine) at Egerton University.
Otieno had, in 2016, been called to the prestigious Lenana School, but couldn't join the institution due to lack of school fees.
The firstborn in a family of three siblings had scored 409 marks out of the possible 500 in the 2015 KCPE exam. He sat the tests at Arina Primary School in Kisumu Town.
A well-wisher would, later 2016, intervene and secure him placement at the Light Academy in Nairobi. It was through the scholarship that he managed to complete his secondary education.
The boy's mother, Benter Atieno, is a single parent in Kisumu Central, who works as a tailor and also hawks githeri for a living.
"The children's father abandoned us when Otieno was barely 11 years old, and in Class Six," said Atieno, who claims it has been difficult for her to adequately look after the three children alone.
"I'm requesting any well-wisher to come to my son's rescue. I have tried everything possible to raise the [Egerton University] fee, including through family and friends, but no significant help has been forthcoming. I have only managed to raise Sh5,000 from church members," added the mother-of-three.
Otieno was to report to Egerton University on September 6, 2021.
For now, he is clinging on to hope that a well-wisher would come to his rescue.
He lives with his mother and two siblings in a single-roomed house at Pembe Tatu area in Kisumu Central.
The boy's mother says she has tried applying for bursaries, but her efforts have been futile.
You can reach Otieno's mother through the cell phone contact 0728 274 768.