Residents sneak into deputy governor's home during party, scramble for food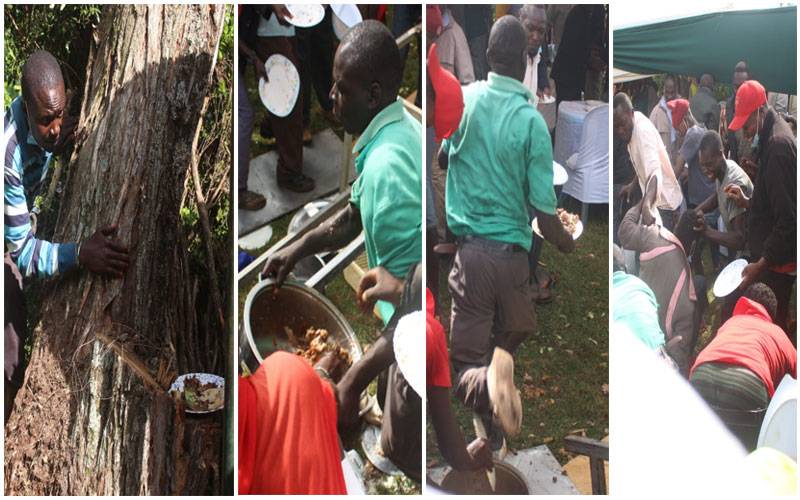 Residents of Gianchore Village in West Mugirango Constituency, Nyamira County on Tuesday, August 17 sneaked into the home of newly sworn-in Deputy Governor James Gesami and scrambled for food.
Gesami had hosted area governor, Amos Nyaribo, to a party after his swearing-in, which, until Tuesday, had faced several hurdles.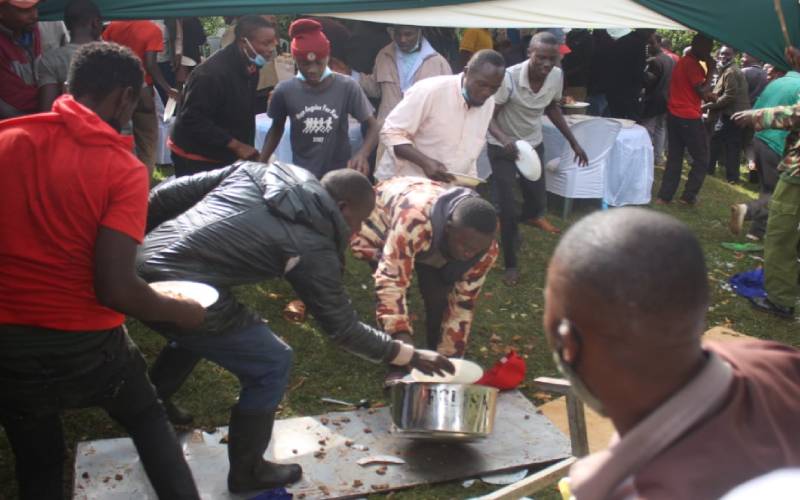 Security was beefed up around the DG's home a better part of Tuesday.
However, in the afternoon, tens of residents who had milled around the homestead sneaked into the DG's compound through the fence.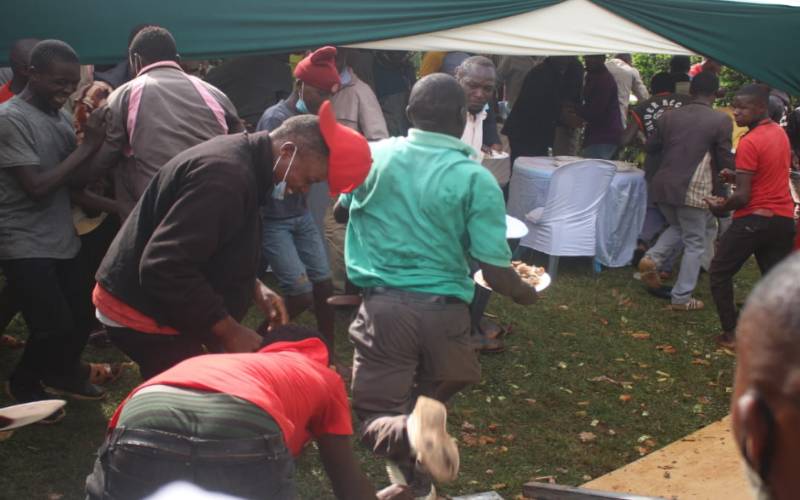 Many squeezed themselves in by pushing apart the thorny fence. The break-in was solely for food.
The outside catering team that was tasked with feeding attendees of the party were reduced to spectators as the tens of hungry residents took control of operations.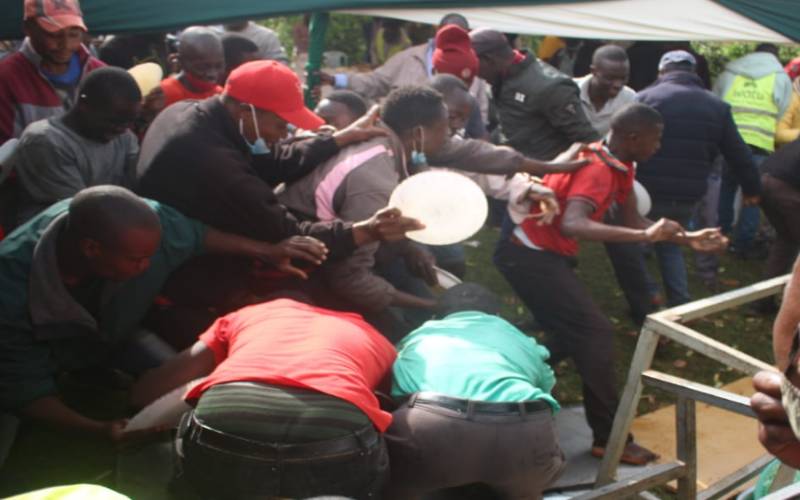 Some were eating from hotpots, others were carrying food in their hands as some ate directly from the sufurias. It was chaos.
After eating to their satisfaction, the residents left one after the other – either alone or in groups.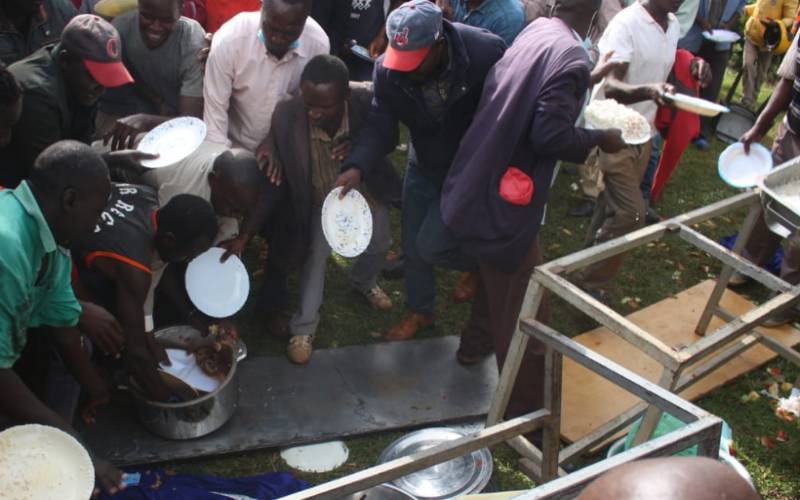 What they left behind, were empty plates, hotpots and sufurias scattered all over the compound.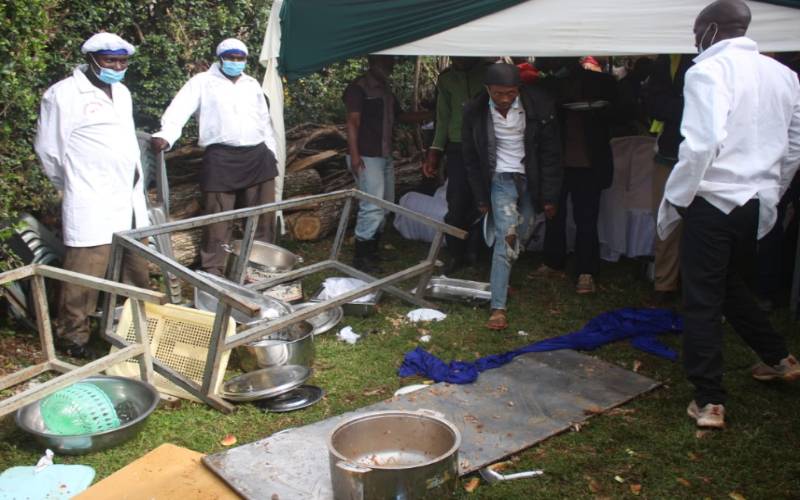 Dr. James Gesami's nomination as the Nyamira Deputy Governor was approved by the County Assembly on August 9 after a long tussle.