Sad memories of Biafran war still haunt journalist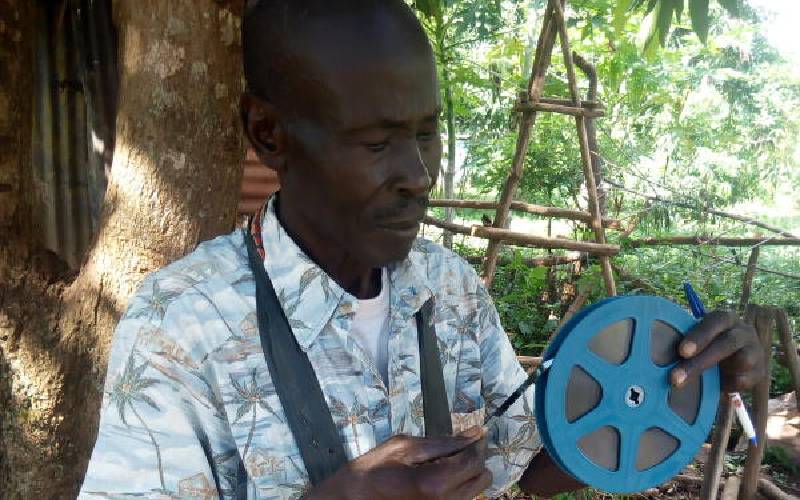 Aggrey Ondiek, now in his 70s, is one of the civilians who witnessed the Biafra war – a civil war in West Africa, which began in July 1967 and ended on January 15, 1970. The veteran scribe, who hails from Nyandiwa village, Siaya County, rarely speaks about the war, but there are a few things he cannot forget.
"We trekked long distances. Those who had cars had to hide them otherwise the army would take it from you," he recalls. Further, people had to walk through the bushes to go to the markets to avoid being seen."
It was said to be the world's first televised war and the haunting images of starving children caught in the war in Nigeria shocked the world.
As a young and promising journalist working for Lengo Newspaper, a church-owned publication in Tanzania, Ondiek was sent on a special assignment to the war zone.
A year before, Ondiek had registered for a journalism course at Mindolo Institute in Zambia and specialised in Christian writing since there were no journalism colleges in Kenya.
"I came face to face with the war that had left many dead when I flew to Nigeria under the banner of Red Cross because it was very risky to travel to the war zone as a journalist," he recounts.
More than 50 years after the civil war, Ondiek recalls how soldiers burnt houses and killed civilians – most of who were children and women. Those who were too old to flee were murdered while pregnant women were left behind by their husbands as they gave birth.
"It was a gory sight as a young journalist to witness millions of people starving," he says, explaining that the Nigerian Federal Government had taken charge of relief operations on both sides of the front line.
"Nigerian leader, General Yakubus Gowon, bowed to international pressure and allowed the Red Cross to airlift urgent medical supplies to Biafra. But they still refused to allow food to be airlifted in unless it was on their terms," Ondiek tells The Standard.
Relief supplies
Further, all relief supplies were to be inspected by armed forces before being allowed to Biafra, and then only between 0800 and 1700 local time.
Back home, memories of the chaotic aftermath of the Norfolk Hotel bombing on New Year's Eve in 1980 have refused to leave him. He was covering the beat as Voice of Kenya's (VoK) cameraman on duty.
"Having covered the Biafra war, this incident also added to the saddest moments in my career, having witnessed how African victims were left unattended at the hospital," says Ondiek, adding that much about the hotel bombing remains a mystery three decades later.
Suspicion fell on Palestinian militant groups that were alleged to have targeted Kenya for supporting Israel in counter-terrorism missions, including a 1976 hostage rescue in neighbouring Uganda. The groups denied involvement.
"The explosion created uncertainty between Kenya and foreign visitors, and it aimed to undermine a political system with a continental reputation for stability," explains Ondiek.
Ondiek, who dropped out of school in Class Eight, first worked at Uganda Electricity Board before he was laid off because he was a foreigner.
He travelled back home and taught at Nyandiwa Primary School for one term as an untrained teacher.
He later became Lengo Newspaper's Bureau Chief in Dar es Salaam, where he worked for two years before coming back to Kenya where he later joined VoK.
"There was a shortage of cameramen at VoK and I landed a job as a cameraman before I later enrolled for a certificate course in video camera techniques at Kenya Institute of Mass Communication," he adds.
He also worked at the Sunday Post, the only weekend newspaper. He worked with Salim Lone, who was the then Editor-in-Chief of the publication.
Ondiek, who cannot recall his biological father who died when he was still young, says his first assignment at VoK was to cover the British High Commissioner in Kenya, Sir John Williams, who was visiting the coffee auctioning plantation in Nairobi.
Ondiek says he was once attached to State House, where he worked closely with the Presidential Press Unit.