Shock as Migori man dies by suicide after death of 'girlfriend'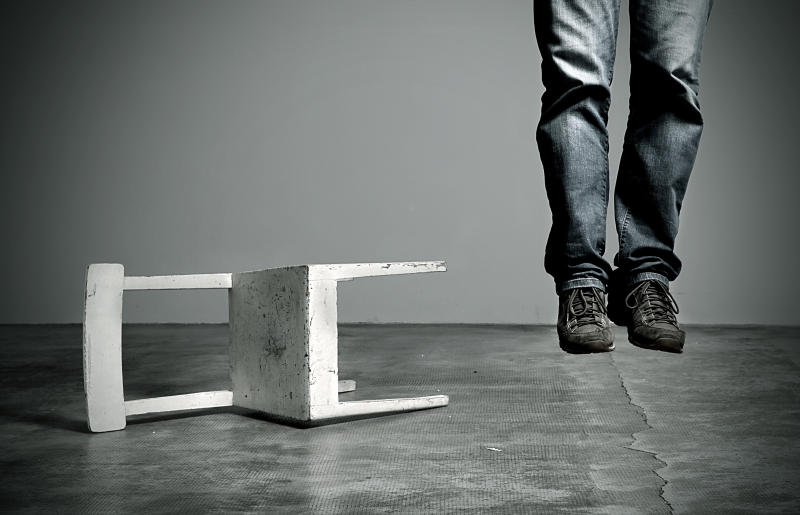 Residents of Puche village in Nyatike Sub-county, Migori, are in shock after the body of a 26-year-old man was found dangling from the roof of an abandoned house, metres from where the body of his 21-year-old 'girlfriend' was discovered.
According to police reports, the man who was identified as Evans Ouma disappeared on July 26, the same day the girl who was a Form Four student at St Sabianas Owich Secondary School was reported missing.
While speaking to Sunday Standard on phone, Nyatike Deputy County Commissioner Paul Langat noted that the body of the student who was identified as Melvin Adhiambo was on Wednesday evening found in a thicket by a woman who was fetching firewood.
According to the deputy commissioner, the person who was fetching firewood stumbled on the body and immediately reported the matter to the area chief.
Police reports indicated that the body of the student had burn wounds and bruises on the face, hands, stomach and legs.
He further noted that the man's body was found dangling in an abandoned house 50 metres from where the body of the student was. Ouma is said to have used a sisal rope to hang himself.
"Villagers are saying that the two were in a relationship. We are yet to establish if this is true," Mr Langat said.
According to Nyatike Sub-county police commander Stella Too, "the man is suspected to have been the boyfriend of the deceased".
The Nyatike police boss noted that they had launched their investigations into the matter.
"Investigations are ongoing to unravel the causes of the deaths and whether the two incidences have any connection," Ms Too said.
The bodies were taken to Migori County Referral Hospital's morgue for post mortem.