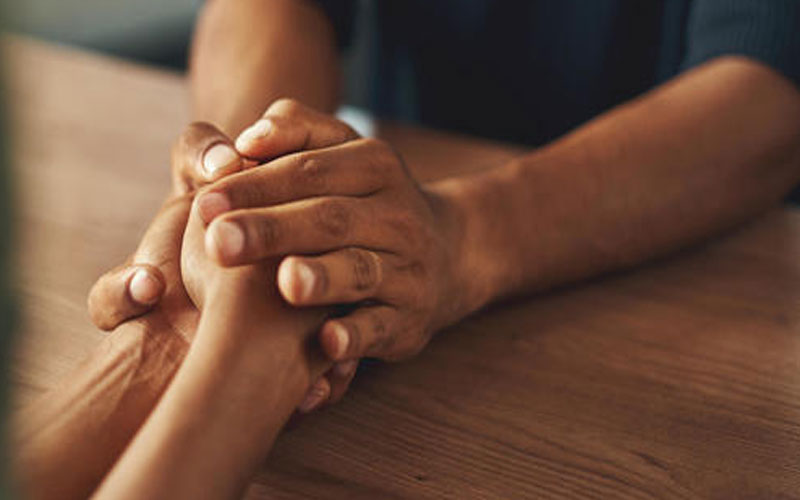 A 44-year-old man from Rang'i Village in Rangwe Sub-County, Homa Bay County has committed suicide after he was discouraged by his family from marrying a second wife.
Duncan Ong'ong'a, a village elder in the area, died by hanging on Sunday, July 25.
His body was found dangling from a rope tied to an avocado tree near his parents' homestead.
The 44-year-old reportedly got angry after his immediate family discouraged him against inheriting a widow in the neighbourhood.
Ong'ong'a got married for a second time last week following his first wife's death in March. The new marriage received his parents' blessings.
However, barely seven days later, he expressed interest in marrying yet another woman, a widower, as his second wife.
Genga Sub-Location Assistant Chief, Crispin Onyango, told The Standard that Ong'ong'a's parents wanted their son to concentrate on his new marriage.
"They (parents) said they were suspecting Ong'ong'a would neglect the woman he recently married and focus all his attention on the widow," said Onyango.
"Even the new wife rejected her husband's plans to marry a second wife," added the administrator.
According to Onyango, Ong'ong'a and the widow had been seeing each other for nearly two years.
"His relationship with the widow made his immediate family accuse him of neglecting his late wife, who died in March this year," said the assistant chief, adding: "The man's family now feared his continued relationship with the widow might lead to an outcome similar to what befell his first spouse."
It is alleged in the week Ong'ong'a and his new wife were together, their short-lived union was marred by domestic violence.
"Last week, he hit the woman in the head with a plank of wood. The man fled upon suspecting he had killed his wife after she collapsed," said the administrator.
Ong'ong'a's spouse received treatment at a Rangwe hospital and was discharged.
A day later, Ong'ong'a was found dead near his parents' homestead, with suicide attributed to his death.
Rangwe Sub-County Deputy Police Commander Joseph Okuna confirmed the incident, saying Ong'ong'a's body was taken to Homa Bay County Referral Hospital morgue.