Gem fuel tanker explosion victims' families to get Sh50,000 each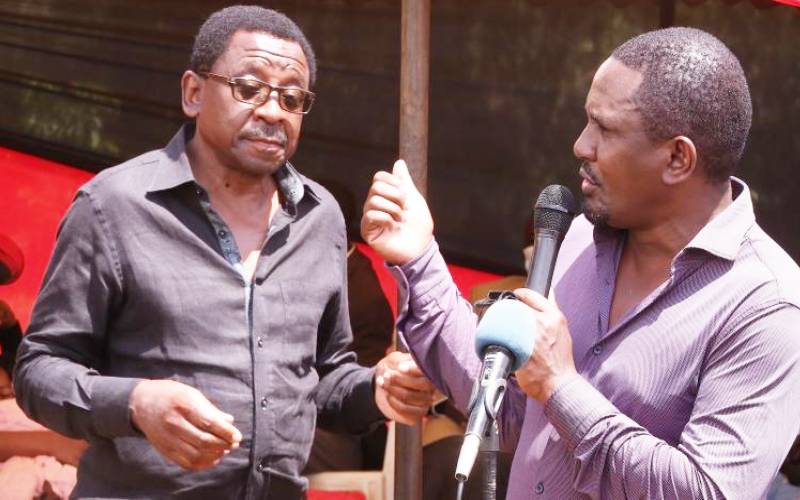 Families affected in the Gem fuel tanker explosion in Siaya county will get Sh50,000 aid from the national government, the area MP has said.
Elisha Odhiambo said though appreciated, there is a need to give more.
The lawmaker said a pathologist will help in the identification of the bodies. The death toll from the Saturday night fire has so far hit 15.
Only three bodies have been identified.
He called on petroleum firms to also come to the aid of the families and help create awareness on petroleum products and the risk involved.
Odhiambo urged President Uhuru Kenyatta to help the citizens.
Three women, one seven months pregnant, were among the victims of the Saturday night oil tanker fire near Yala.
Several other people who attempted to siphon fuel from the tanker had serious burns after it burst into flames, engulfing them.
Grief engulfed Malanga village in Gem, as residents struggled to come to terms with the incident as families struggled to find out the fate of missing kin.
Some 24 survivors were hospitalised in nearby facilities while others were transferred to Jaramogi Oginga Odinga Teaching and Referral Hospital in Kisumu.
Some relatives of those still missing burst into tears, presuming them to be among those who perished.
Gem OCPD Mosera Chacha yesterday said the accident occurred when the tanker collided with a lorry that was ferrying milk.
"Members of the public took advantage and went to siphon the petrol as one compartment of the tanker was open. Another resident, realising the other compartment was closed and denying them the opportunity, hacked it open to enable them to siphon faster before the police could arrive. In the process, he caused the spark that ignited the fire," said Chacha.
He said they contained the fire with the help of fire engines from Busia County. Leaders from the region, led by MP Odhiambo sent their condolences to the bereaved families but regretted the late response from authorities.
The accident brings painful memories of similar ones where scores died after attempting to siphon oil from tankers involved in accidents. In 2016, 30 people died in Naivasha after a similar incident.