Parents protest after students expelled over alleged lesbianism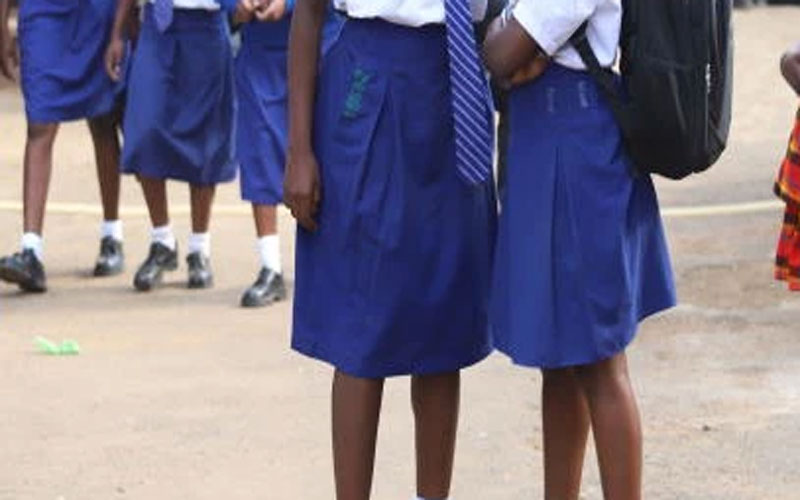 Parents of Kisumu Girls' High School students have protested expulsion of three learners over alleged lesbianism.
The irate parents and the girls, who visited Standard Group office in Kisumu, denied the claims saying they were orchestrated by some students and teachers, to wrongfully punish them.
The dismissals, they said, were unlawful and amounted to discrimination.
In an earlier letter of suspension to one of the students, chief principal Margaret Mechumo said the girl had been suspended for "displaying unpleasant, undesirable behaviour that is not acceptable within the school community".
The principal asked the girl to appear before the school's full Board of Management accompanied with her parent on July 13.
The student, together with three others, was however dismissed after appearing before the Board.
Trouble started on June 27 after the students had dinner when some learners wildly made noise targeting 16 of their colleagues, accusing them of engaging in unnatural behaviour.
One student received a tip-off from a colleague that there were plans to attack them and remained at the dining hall. That evening the 16 students suspected to be lesbians were summoned by the administration.
"We were forced to reveal our matches and if you didn't mention your partner they made us have matches," one of the expelled students claimed.
The girls were later called before disciplinary committee and suspended. The students remained in school for five days after the attack by their colleagues after dinner before four of them were singled out and asked to go home and return with their parents on July 13.
Another student claimed there had been rumours of a number being suspected of engaging in lesbianism. "Since the allegations, my life at school has been unbearable. I have been neglected, isolated and at some point assaulted," she said.
A distraught parent said the school had no basis suspending the girls, including Form Four candidates, over unsubstantiated allegations.
"We want justice for our children. My daughter should be allowed back in school and independent investigations done on the claims," a father said.
He said there was no evidence the girls engaged in homosexuality and described what happened to them as mob justice.
"The claims were choreographed by somebody who wants to remove them from school," he said and threatened legal action against the school.
He said the school board told the affected parents that the institution could no longer guarantee the safety of their children in school.
Efforts to reach the chief principal or her deputy for comments were futile as they did not respond or pick calls.