Kisumu health workers issue strike notice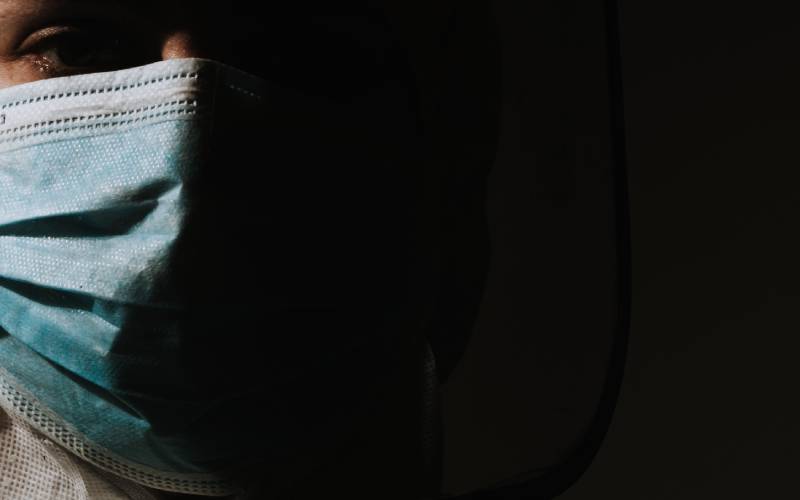 Health workers have issued a one-month strike notice to the county government over delayed salaries.
Through the Kenya Union of Nurses (KNUN), Kenya Union of Clinical Officers (KUCO), and Kenya Union Medical Laboratory Officers (KNUMLO), the workers threatened to strike if their demands are not met.
The county has been marked as a Covid-19 hotspot with hospitals reporting that they are overstretched and lack oxygen. The union officials said 23 clinicians, 60 nurses and 18 lab technologists have, so far, been infected with Covid-19 disease.
KUCO Secretary Craus Okumu said the medics have not been supplied with the protective gear since April.
The union officials also want their employer to pay some 400 health care workers their salaries.
"Since we resumed work as ordered by the court, our employer has declined to pay salaries of January and February for some health care workers. Two union officials have also not been paid since November," Okumu said.
He also accused county officials of delayed payments and failure to pay allowances. "We have noted with concern the blatant refusal to pay leave and uniform allowances to a section of the health care worker."
He warned that if the demands are not addressed in four weeks, the medics will down their tools.
KNUMLO Kisumu branch chairman Hillary Awili said hospitals have not been supplied with medical commodities and lab reagents, including painkillers.
According to Awili, hospitals received the last consignment in March. "We have been telling clients to buy drugs from private pharmacies, which is unfortunate."
KNUN Secretary Kisumu branch Anne Owiti regretted that their employer had failed to settle issues affecting the health sector.
"Sadly, they are forcing us to make drastic decisions that are against what we stand for as professionals," Owiti said.?