Did police kill her while enforcing 7pm-4am curfew?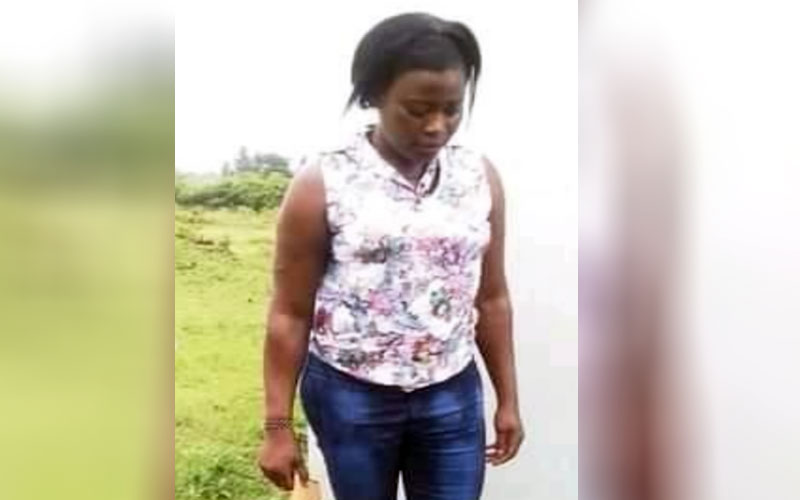 It was Wednesday, July 7, and 7pm had clocked in Gwasi, Suba South Sub-County, Homa Bay County.
The region is one of the 13 counties in the country marked as Covid-19 hotspot areas. Consequently, curfew hours run between 7pm and 4am, unlike other parts of Kenya.
Caroline Achieng, a cashier at one of the bars at Laknyiero trading centre, was in the process of closing the day's account, when uniformed police officers stormed the drinking joint.
The officers claim they found patrons still drinking yet the 7pm curfew cut-off had clocked. As a result, a commotion, ensued.
During the melee, one of the rungu-wielding cops hit 35-year-old Achieng in the head, eyewitnesses say.
Laknyiero trading centre chairperson Otunga Ogada told The Standard that the police officers, thereafter, carried Achieng to their van and took her to St. Camillus Mission Hospital in Karungu, Sori Town in Migori County.
Ogada alleges that by the time Achieng was received at Sori, she had already died.
A witness, Lawrence Omondi, said the bar where Achieng worked had closed by 7pm, "only that there were a few patrons inside".
"The police officers aggressively banged on the door, forcing Achieng to allow them access. One of the cops immediately hit her in the head with a rungu, sending her sprawling on the ground. Other patrons were also attacked by the cops, with at least eight arrested," said Omondi.
The witness alleged that the cops further looted the facility.
"Cops are the new menace in this area, not even Covid-19. Look at Achieng… she was killed by a police officer, tasked with ensuring laws on Covid-19 containment are followed. But, it's not Covid-19 that killed her, it's the police," he emphasised.
Homa Bay County Police Commander Anthony Njeru, however, denied claims that the mother-of-one was killed by his juniors.
According to him, Achieng was ordered to carry a crate of beer and walk towards the patrol officers, when she collapsed and died.
"She was asked to carry the beer as exhibit. She, however, collapsed and was later pronounced dead," said Njeru.
"We are, nonetheless, recording statements from witnesses in regard to the incident. A postmortem will reveal Achieng's cause of death. For now, let us not speculate that she was killed," he said.
Suba South youth leader, Brian Mino, faulted Njeru's narrative, saying it was "impossible for Achieng to collapse and die as a result of carrying a crate of beer".
"That narrative doesn't make sense, at all," he said, adding: "I'm urging the Independent Policing Oversight Authority (Ipoa) to take up the matter and conduct independent investigations."
Mino claimed police harassment during Covid-19 containment operations has been on the rise in Homa Bay, especially after the dusk to dawn curfew hours were revised in the region.