Pastors call for review of church closures in 13 counties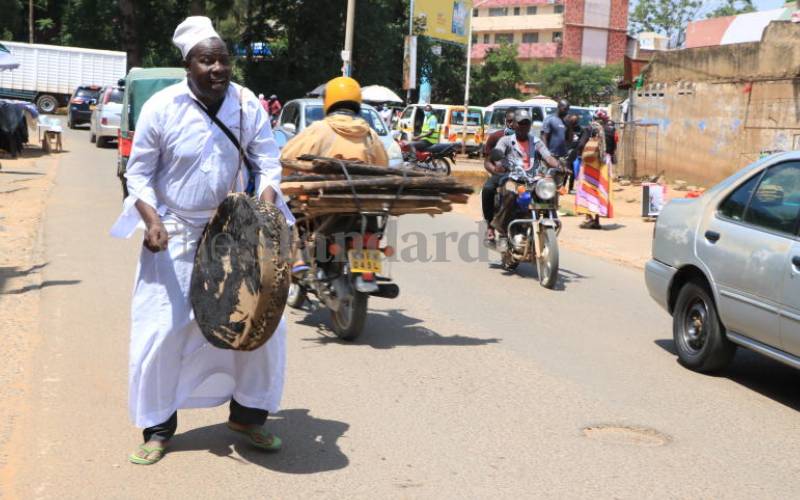 The government has been urged to review the closure of churches it ordered closed in 13 counties of Western and Nyanza after a spike in Covid-19 infection.
Kisii Pastors Fellowship members said they 'strongly' believe the authorities did not follow a proper channel of consultation and that it did not make sense to close churches while cinemas, markets, restaurants and gyms remained open.
The fellowship chairman Lawrence Omambia said churches are capable of adhering to health and safety measures such as wearing masks, sanitising and social distancing.
"We had set up modalities to ensure that we have more services with most churches having a third of their congregants present. We do not know what criteria were used to close churches while other high-prone areas for the spread of the disease remain open," said Pastor Omambia.
Speaking to journalists in Kisii Town yesterday, the pastors also called for their listing as essential service providers since they are needed to offer spiritual guidance to people who have lost their loved ones for the last year due to the global pandemic.
Pastor Alfred Kondo said while they recognized the raft of measures put in place by the government in efforts to scale down the Covid-19 infections in the 13 counties and appealed for the resumption of congregational worship which was urgently needed.
"The making of blanket and inconsiderate ban on public gatherings was totally unfair with live streaming of services impossible in rural areas as many people cannot access the internet unlike those in urban areas, rendering online services untenable in most areas," said Pastor Kondo.
In a letter to religious leaders in the 13 counties seen by The Standard, the chairman of the Interfaith Council for National Response to Coronavirus Pandemic, Catholic Archbishop Anthony Muheria said they empathise with the situation in the region.
Archbishop Muheria told the religious leaders that they are in discussion with Interior and Health Cabinet Secretaries to keep the period on the closure of churches to a minimum and that they are also aware of the aggressive Covid-19 Delta variant.
"We appeal to all our leaders to refrain from political meetings. We have seen the effects of a loose application of Covid-19 protocols in political rallies and election campaigns. Our leaders should show a good example to members of the public," said Archbishop Muheria.
The Catholic Archbishop asked the religious leaders to continue live streaming of worship with a presence of not more than 15 people as they await further development following their engagement with the national government on the matter.
He called on the religious leaders in the 13 counties to engage their respective county commissioners and raise red flags where they foresee difficulties for the interfaith council to seek avenues for intervention.