Woman media reported as Jakoyo's third sweetheart 'is happily married', kin says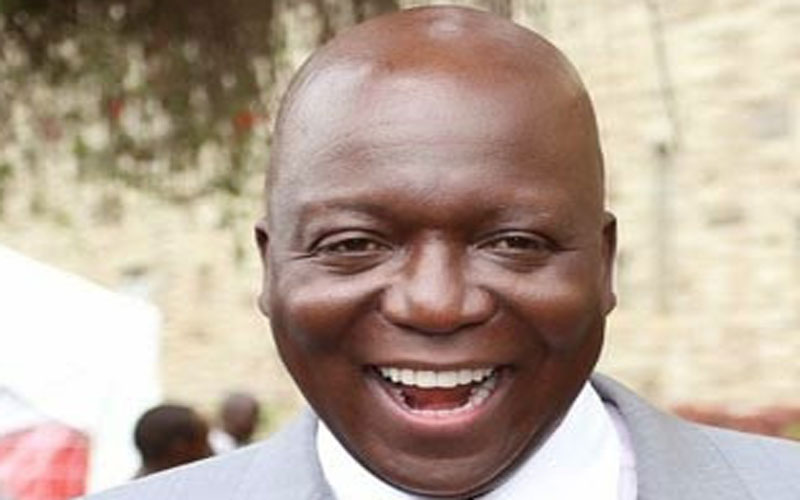 The brother of Jakoyo Midiwo's former partner says his sister, who has been referred to as one the ex-MP's three spouses, is legally and happily married to another man.
Michael Arunga said during the burial of Midiwo in Gem, Siaya County on Saturday, June 26 that his sister, Jacqueline, had a son with Midiwo, but their relationship did not work out. Jacqueline would, thereafter, get married to another man, whom Arunga described as "supportive".
"My sister, who shares a son with the late Midiwo, is happily married," said Arunga.
"The boy's step-father is supportive and loves him dearly," added Arunga, a media consultant.
He was speaking on behalf of Jacqueline.
Arunga, however, said Midiwo played an important role in the son's upbringing, and was always there to cheer him on. The son of Midiwo and Jacqueline is called Allan Henry.
"Allan's mum is called Jacqueline, the daughter of Nyangala, whose grandfather was Tsuma. Tsuma belongs to the family of Brown Tsuma, the Member of Parliament for Lurambi Constituency during the days Jaramogi Oginga Odinga was active in politics. So, both sides [of Allan's] mother and father have a political background," said Arunga.
"Allan, I am urging you to pick up your dad's mantle. He knows he has handed the family to the right person," added Arunga.
In her tribute to the late Midiwo on June 24, Jacqueline described the former MP as a caring person, who always reassured her.
"I recall when Allan was graduating with a Masters' degree in 2017, you called him while we were shopping for his graduation suit. You asked to speak to me and your words were: 'you are a good woman'.
"Allan is a special gift that you gave to me and with a little trait of you in him, I – at times – call him OJ (Otada Junior). I will always thank you and remember you through him," she said in the eulogy.
Midiwo's two widows, Betty Muganda and Dr. Rose Olayo, eulogised the deceased as a "loving, charming and caring spouse".
"You have gone before us. We had our share of ups and downs like any couple. I am only left with memories; memories that I will treasure. You have had a full life and lived to the fullest," said Betty.
Dr. Olayo, on the other hand, said: "Our time together may have been cut short, but the happiness we shared together will last a lifetime. I will always deeply miss our moments of reflections when you would assure me, and give me your positive advice. I will miss our morning walks in the village when we would talk non-stop for three hours as we covered our usual 20 kilometres."
Jakoyo Midiwo was buried at his Mabinju home in Gem, Siaya County on Saturday, June 26 in a ceremony attended by ODM leader Raila Odinga, Devolution Cabinet Secretary Eugene Wamalwa, Siaya Governor Cornel Rasanga, area Senator James Orengo and several MPs.
The ex-lawmaker died of kidney failure at the Nairobi Hospital on June 14. He was aged 54.