Midiwo was in Nairobi to celebrate daughter's graduation, son's A (plain) when he died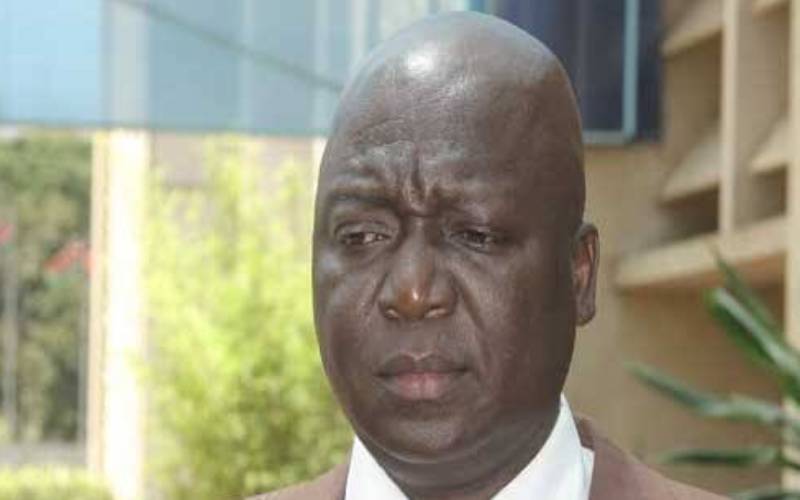 Former Gem Member of Parliament (MP) Jakoyo Midiwo had travelled from his Siaya home to Nairobi to celebrate his children's academic milestones when he suddenly fell ill and died.
The deceased's elder brother, Dr. George Midiwo, told The Standard that Jakoyo had significantly reduced his trips to Nairobi in recent times.
"He had, to a great extent, reduced his travels to the capital city," said George.
"His recent trip to Nairobi was prompted by a need to join his children in celebrating their academic milestones. His daughter had recently graduated from a South African university while his son scored an A (plain) in the 2020 KCSE exam," added the deceased's brother.
Jakoyo's son sat the national test at the Nairobi School.
Jakoyo fell ill suddenly on Saturday, and was taken to the Nairobi Hospital for emergency treatment.
At the hospital, doctors discovered Jakoyo's blood pressure was low. He was immediately moved to the intensive care unit (ICU).
"On Sunday evening, I spoke with his elder son who told me Jakoyo woke up well that day and was able to speak.
"The doctors had earlier informed us he was diagnosed with acute kidney failure, and they were trying to establish its cause," said George, disclosing the late MP never had a known history of kidney-related problems.
Jakoyo, according to his family, died at 4pm Monday, with a postmortem scheduled to establish the exact cause of his demise.
The late lawmaker's death is the fourth in their family in the last 14 days.
Jakoyo lost his grandmother on June 2, his elder sister on June 9, and a maternal uncle, who was buried last Saturday.
The uncle, Peter Odima, was also related to ODM leader Raila Odinga.
Jakoyo's sister, Julia Apiyo, will be buried on Saturday, June 19.
"We're planning to bury him after we first lay our sister to rest," said George.