Ndhiwa MP disburses Sh28.6m for needy students, vulnerable parents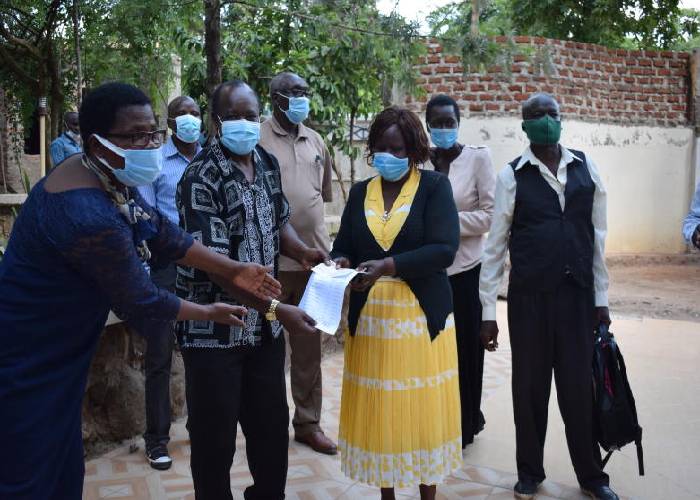 The NG-CDF on Saturday, June 12 disbursed Sh28.65 million to support the education of needy and vulnerable parents in Ndhiwa Constituency.
Of the disbursement, Sh26.25 million will go to bursary while Sh2.4 million spent on medical cover for 400 vulnerable parents with students in secondary schools.
The bursary funds were distributed to 3,850 students in secondary schools, special schools, tertiary colleges and universities.
The beneficiaries have been drawn from Kwabwai, Kanyadoto, Kanyikela, North Kabuoch, Kanyamwa Kosewe, Kanyamwa Kologi and South Kabuoch wards of Ndhiwa constituency.
Speaking at Malela village in his constituency when he handed over the cheques to various school heads, area MP Martin Owino said the funds will enable bright and needy students to acquire education.
Owino challenged the learners who have benefited to now concentrate on their studies, adding that education is one of the best future investment for the youth.
He said the bursaries will cushion parents who have been hit by the Covid-19 pandemic to clear their children's fees.
"Covid-19 has made life unbearable and many parents are unable to afford school fees. We have intervened in ensuring that the students acquire education," Owino said.
On the medical cover, Owino said he paid the medical cover with the NHIF to enable the parents to have good health for supporting the education of their children.
"A sick parent cannot afford school fees for their children. The medical cover will reduce their financial burden so that they can support their children's education," Owino said.
To create a conducive environment for learners, the MP also purchased 50 chairs and their lockers for the 52 secondary schools in Ndhiwa.
"Each of our 52 secondary schools has receive 50 pairs of a chair and a locker improve the schools' infrastructure," Owino added.
The MP called on the Ministry of Education to send capitation fees to schools in time to curb constant sending away of students for school fees.
"I also urge principals to avoid the habit of sending students home for school fees every now and again. We are living in Covid-19 times which don't require regular movements," said Owino said.
Parents whose children benefited expressed hope that the academic programme had made their lives better.