Locals retrieve body of fisherman from Lake Victoria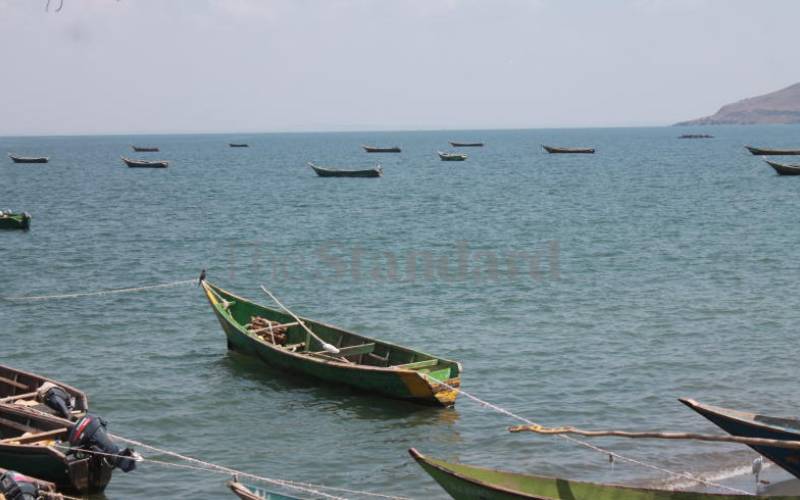 The body of a 22-year-old fisherman who drowned in Lake Victoria has been retrieved.
The body of Hezron Wamalwa, who was attached to Sare Beach Management Unit in Suba Sub-county was retrieved on Sunday morning.
Wamalwa drowned in the lake on Tuesday during a fishing expedition in the company of three colleagues.
They were out fishing when a strong wind prevailed in the lake, causing waves that made the boat unstable.
Wamalwa suddenly slipped from the boat and fell into the water due to the instability of the boat.
His colleagues waited for him to resurface on the water. But Wamalwa drowned and was not seen again that day.
Suba Sub-County Beach Management Unit chairman William Onditi said Wamalwa's colleagues reported the incident to them and they began looking for his body.
"His colleagues reported that Wamalwa fell into the lake due to a strong wind that was prevailing," Onditi said.
Onditi told The Standard that they had to be vigilant in the lake because the place where Wamalwa drowned was too deep for them to engage divers.
They had to give the body some days to decompose so that it could float on water.
"It is normal that a human body floats on water when it starts decomposing. We have succeeded to find the body after it began floating just where Wamalwa drowned," Onditi said.
The body was moved to St Camillus Hospital mortuary in Sori town in the neighbouring Migori County.
"We are now making arrangements of moving the body to Wamalwa's home in Bungoma County," Onditi said.
He urged fishermen to be careful in the lake during strong winds to prevent accidents.