Thousands flock to Kisumu for Madaraka Day fete despite warning on new Covid variant
Up to 3,000 guests are expected to attend this year's Madaraka Day celebrations being held at the Jomo Kenyatta International Stadium in Kisumu County.
The celebrations are coming at a time when Kisumu County is witnessing an alarming rise in Covid-19 cases and the spread of the deadly Indian variant.
The Government and Ministry of Health have however called for strict compliance of Covid-19 protocols as Kenya marks the 58th Madaraka Day. It is also the same government that has prohibited public gatherings amid the rise in infections.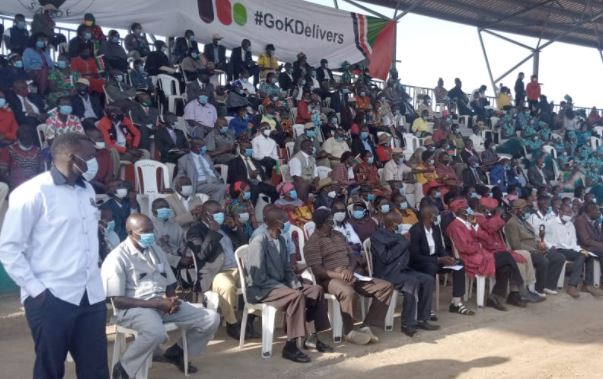 This explains why the guest numbers have been reduced to only 3,000, at a stadium with a 30,000 sitting capacity, to allow for satisfactory social distancing.
But despite all the calls and appeals, pictures seen by Standard Digital of the public seated awaiting the commencement of the celebrations tell a different story.
Most who had turned up as early as 6 am on Tuesday were masked up but observed little or no social distancing as these pictures will show.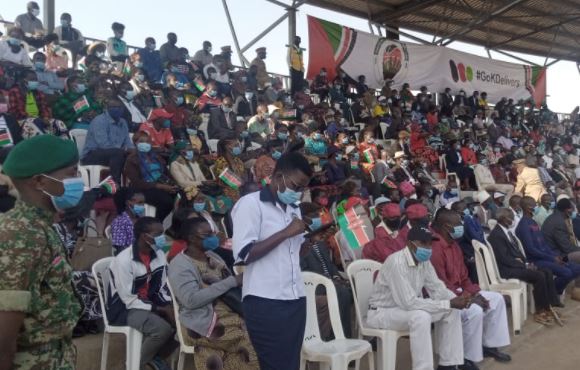 Security officers have said they will flush out anyone violating the Covid-19 protocols.
Last week Thursday, Kisumu was leading with the number of new Covid cases in the country.
Medics have also allayed fears that today's event may lead to a spike in cases in the next 14 days.
The Lake Region Economic Bloc, Health Pillar Director Rosemary Obara, said controlling crowds during national celebrations or political situations would not be easy.
"The upsurge of the cases will be seen after the event if there's a lapse in compliance," she told The Standard.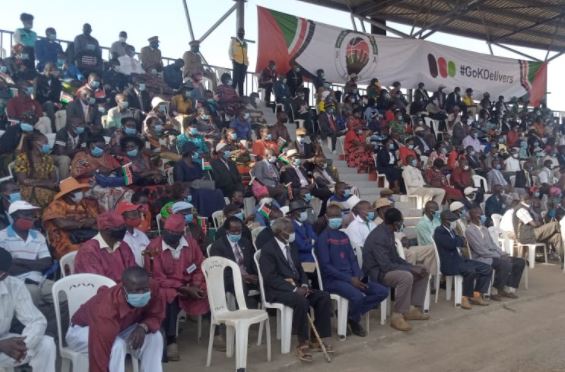 Interior PS Karanja Kibicho urged residents to follow the proceedings from their homes to help reduce the number of attendees at one location.
President Uhuru Kenyatta will preside over the event and is expected to arrive at around 10am.
The Chief Guest, Burundi President Évariste Ndayishimiye, who signed a trade pact with Kenya yesterday will be in attendance, including top government officials and dignitaries.