Road that has made and destroyed political careers for three decades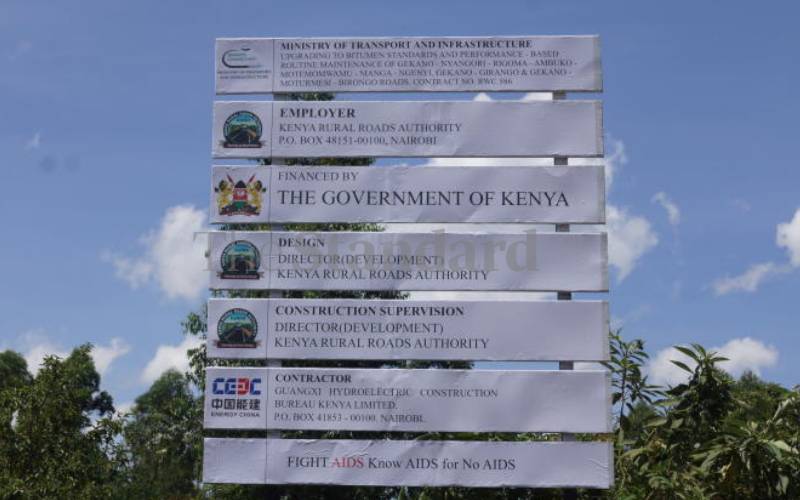 A main road in Kitutu Masaba constituency has for a long time been used as a political carrot to woo locals into voting for politicians who pledge to tarmac it.
For over three decades, the Amabuko-Rigoma-Magombo-Kemera road has made and unmade politicians, as many have used it as a campaign tool.
Nearly all the MPs who have been elected from Kitutu Masaba have pledged to have the road tarmacked from Kemera town, where it connects with the Kisii-Nyamira-Chemosit road to Amabuko shopping centre where it joins the Kisii-Keroka-Sotik-Nairobi highway.
It is not only MPs who have used the road as a political tool to win votes from residents; other leaders who have been eyeing other political seats have also used it.
The late President Daniel Moi, retired President Mwai Kibaki and President Uhuru Kenyatta all used it as a campaign tool.
During Moi's era, the road was marked for upgrading to bitumen standard but this did not happen because of the political winds of the time. Former area MP, the late George Anyona, became a fierce critic of Moi.
At one time, Anyona had promised to repair the road but because of lack of political goodwill from the government, that did not happen.
President Kibaki also pledged to have it finished around 2010, but the road was never upgraded.
Having the road tarmacked remained a pipe dream until 2013 when the work began.
Uhuru and his Deputy William Ruto, while campaigning in 2013 ahead of the General Election, also earmarked the project for construction.
And in 2017, construction works on the road stalled at Gekano Tea Buying Centre after the contractor terminated the works.
The other section near River Gucha bridge and a 15-kilometre stretch remain incomplete.
Area MP Shadrack Mose has been fighting to have the road completed before his term expires. His plan seems to succeed as a contractor is already the site to do the job.
Currently, survey works are being carried out by a Chinese company, which was given the contract.
"This is a very important road, which no one can ignore. Tea farmers in the area have faced difficulties in transporting their produce to the factories because of the poor state of the road. Such challenges will soon be a thing of the past," Mose said.
Residents say completion of the road will give the area MP an upper hand in the 2022 polls.
"Mose will have higher chances of re-election if he pushes the government to finish the project before next year," said Peter Mokua, a resident of Gekano.