What the Obama clan raised for Keziah burial in fundraiser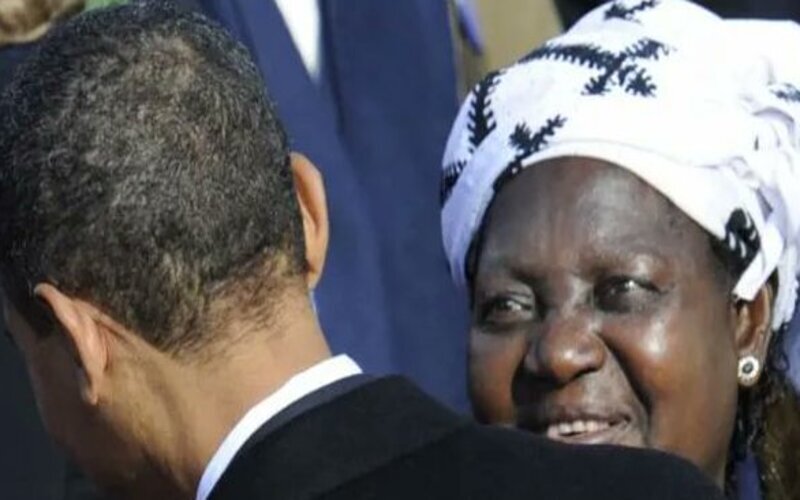 A harambee launched to collect money for the transportation of Keziah Obama's body from the United Kingdom to Kenya has raised Sh841,000.
The burial committee treasurer, Nelson Ochieng, told The Standard the money has been raised by, among others, family members, friends, politicians and well-wishers.
COTU boss, Francis Atwoli, contributed Sh200,000 to the kitty, Siaya Senator James Orengo (Sh100,000), Siaya Governor Cornel Rasanga (Sh50,000), Siaya Deputy Governor Dr James Okumbe (Sh35,000), Kisumu Governor Peter Anyang' Nyong'o (Sh10,000), among others.
Mama Keziah's son, Malik Obama, contributed Sh108,000 to the kitty.
The funeral committee representative, Ochieng, said ODM leader Raila Odinga played an important role in helping the Obama family get special passes to allow for Keziah's repatriation despite existestence of travel restrictions between the UK and Kenya.
The deceased's daughter, Auma Obama, said she would fully foot her repatriation costs, and allow for the raised money to be used in other funeral expenses.
"To all who have thus far supported us, thank you for supporting our family through these difficult times. We are forever grateful for this. Please all note that I will be taking care of repatriating mama and getting her home to rest with us. I will take care of all expenses in this regard. Rest assured mama will come home," Auma told the fundraising committee via WhatsApp.
As of the time of publication, the initiative had raised a total of Sh841,299.
The Obamas have settled on Saturday, May 1 as Mama Keziah Obama's burial date.
Her body is expected to arrive at the Jomo Kenyatta International Airport in Nairobi early Friday, and, thereafter, transported to Wilson Airport, where a charter flight will be hired to take the body to Kisumu Airport.
The body is expected in the lakeside city at 2pm. It will, thereafter, be transported by road to her matrimonial home in Nyang'oma Kogelo, Siaya County.
Keziah Obama will be buried at 1pm Saturday, the funeral committee chairperson, Vitalis Awandu, told The Standard.
The family has settled on Muslim traditions for the burial.
Keziah succumbed to an illness in the UK on April 13, 2021 aged 81.
The deceased was one of the two wives of Barack Obama Senior. She is the mother of Malik Obama, Auma Obama, and Mustapha Abo.
The mother-of-three lived in the UK for more than a decade, and was not in a position to attend Mama Sarah Obama's burial on March 30, 2021 due to illness.
Earlier, it was unclear whether Keziah would be buried according to Muslim traditions, which demand a person be interred within 24 hours after death.
Her family, however, resolved to have Keziah's burial delayed to allow for the logistical challenges to be solved.
Keziah Obama was the step-mother of former US President Barack Obama, whose mother, Stanley Ann Dunham, was an American national.
It is unclear whether Barack Obama reached for financial aid.