The Obamas seek financial help to bring kin's body home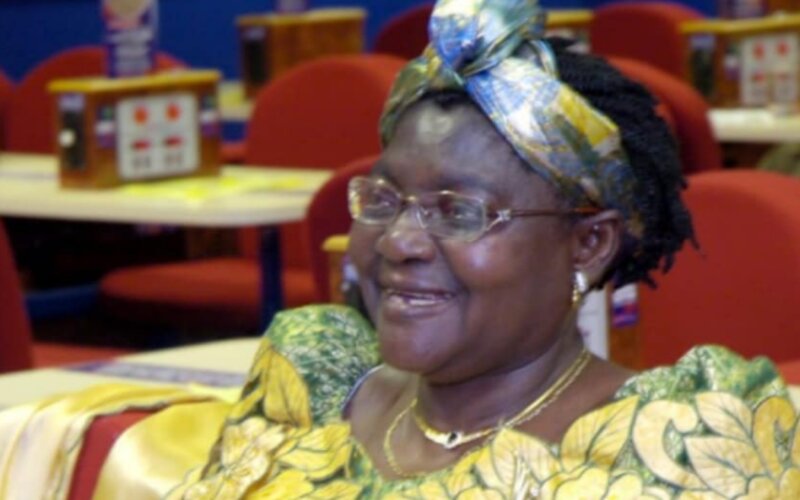 The Obama family has launched a financial appeal to bring the body of their kin, Keziah Aoko Obama, to Kenya from London, the United Kingdom.
Keziah succumbed to an illness on Tuesday, April 13, aged 81.
The deceased was one of the two wives of Barack Obama Senior. She is the mother of Malik Obama, Auma Obama, and Mustapha Abo.
The family now wants to have their kinsperson buried in Kogelo Village in Siaya County, and not London, where she died.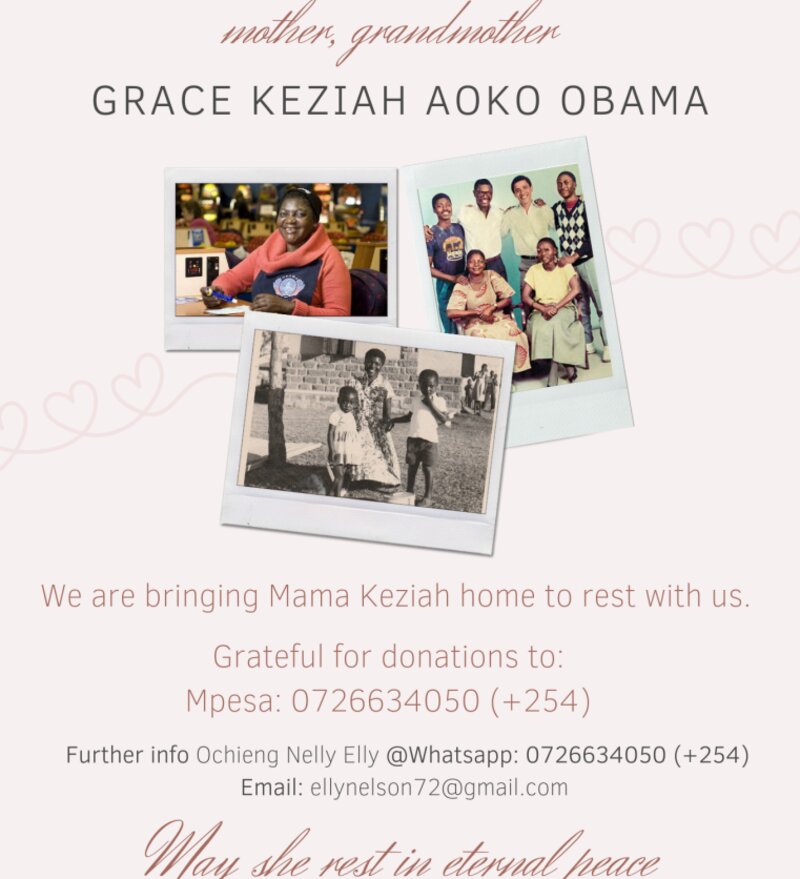 "We are bringing Mama Keziah home to rest with us. [We] are grateful for donations. [Send your contributions via] M-Pesa to the contact 0726634050," says a financial appeal card bearing the name of Late Mama Sarah Obama's personal assistant Nelson Ochieng.
Said Obama, who is the son of the Late Mama Sarah Obama and an uncle to Malik, Auma and Abo, confirmed to The Standard the authenticity of the card, saying members of the public are free to contribute.
The family created a WhatsApp group to coordinate fundraising activities.
Said Obama, however, refrained from disclosing how much has been raised so far, the financial target they are aiming to achieve, and when the burial will take place.
Keziah Obama lived in the UK for more than a decade, and was not in a position to attend Mama Sarah Obama's burial on March 30, 2021 due to illness.
Due to the recent diplomatic tiff between Kenya and the UK, which led to the introduction of travel restrictions between the two countries, Keziah's children, Malik and Auma, have written to the Foreign Affairs ministry seeking special permits to allow the transportation of their kin's body.
"We hope the government will intervene. We need to bury mum home," said Malik.
Earlier, it was unclear whether Keziah would be buried according to Muslim traditions, which demand a person be interred within 24 hours after death.
Her family, however, resolved to have Keziah's burial delayed to allow for the logistical challenges to be solved.
Keziah Obama was the step-mother of former US President Barack Obama, whose mother, Stanley Ann Dunham, was an American national.
It remains unclear whether Keziah's immediate family has reached out to Barack, who has a reported net worth of Sh4.3 billion, for financial aid.
By Kepher Otieno and Kevin Omollo