Man beheads his grandmother and surrenders to police carrying the head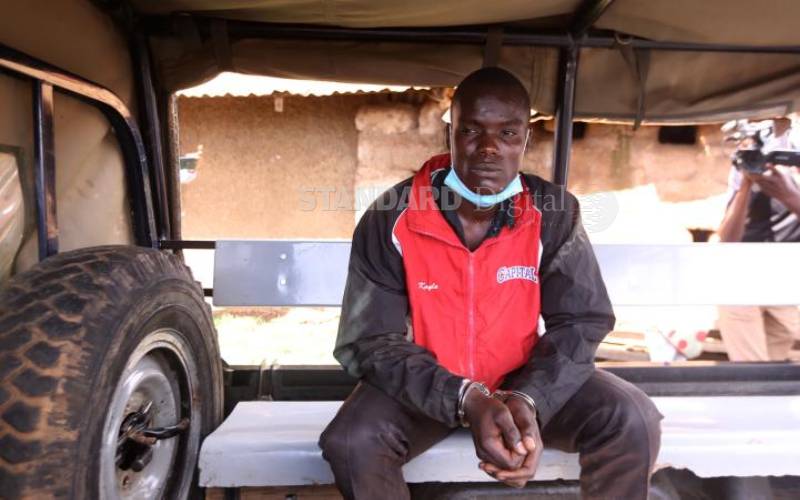 Kisumu residents were Monday afternoon treated to a shocking incident after a middle-aged man murdered his grandmother, chopped off her head and presented it to police officers at Kisumu Central Station.
In a bizarre incident that left even police officers manning the station's OB desk baffled, the 24-year-old Kelvin Akal presented himself at the station after committing the heinous act.
All through, officers and other people who were at the police station had assumed he had brought food for an inmate booked at the cells.
And when one of the officers inquired what was in the bucket, the suspect confessed to officers that it was the head of his grandmother.
Inside the bucket, he presented to the police officers was the head of the deceased and a knife.
"That was really unfortunate. He queued with us at the station and we thought he also wanted to see a relative," said Jane Auko, a woman who had gone to visit a relative detained at the police station.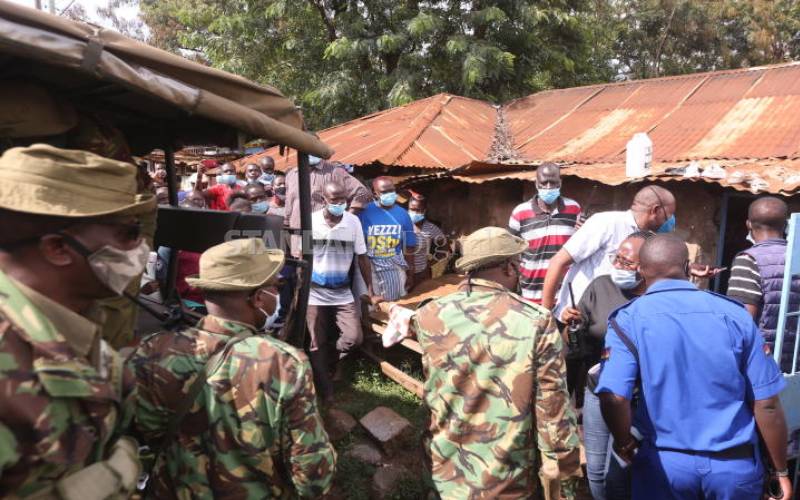 Back at Nyalenda where he committed the incident, even their next-door neighbors did not have a clue of what had happened.
Moments before her life was cut shot, 70-year-old Jane Anyango had even gone to purchase an item at the nearby shop.
Residents were still in shock as police officers moved to the house the body of the elderly woman lay.
Joseph Ochieng, a resident at Nyalenda told The Standard how the suspect left the house some few minutes before they learned about the unfortunate incident.
He noted that the suspect had carried a bucket and a small bag and boarded a motorcycle to town.
"Nothing seemed unusual. We did not know he had committed such a heinous act," said Ochieng.
He however admitted that the suspect always assaulted the deceased but no one imagined that he would murder her.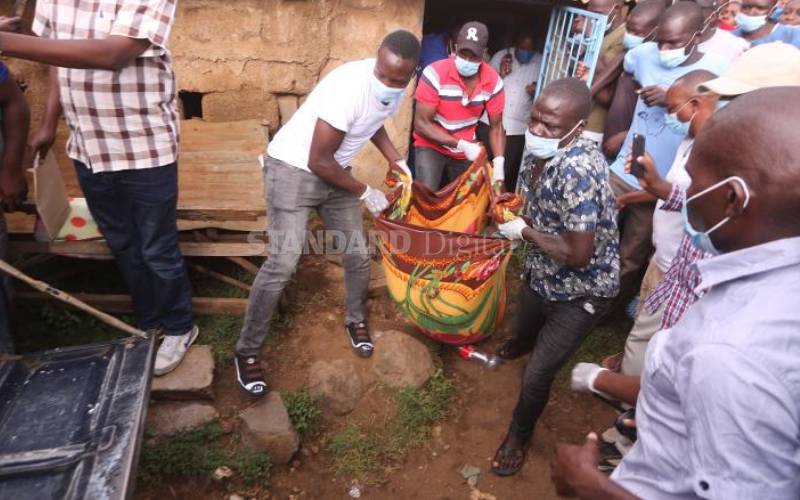 Moments after he was detained by police officers, the suspect was driven back to their house where he showed the officers where the body of the deceased lay.
This came as residents baying for his blood attempted to snatch him from police officers prompting the officers to scare them away.
Shocked residents recounted how the slain grandmother took care of the suspect from a tender age.
They noted that the duo had been staying alone in the house with the grandmother providing him with food.
Dan Okello, a resident claimed that the death came as a shocker to them, adding that the slain grandmother was always kind.
"She was very old and the way her life had been cut short is unfortunate," he said.
County Commander Samuel Anampiu confirmed the incident and are holding the suspect.