Homa Bay County Assembly Majority Leader John Kiasa ousted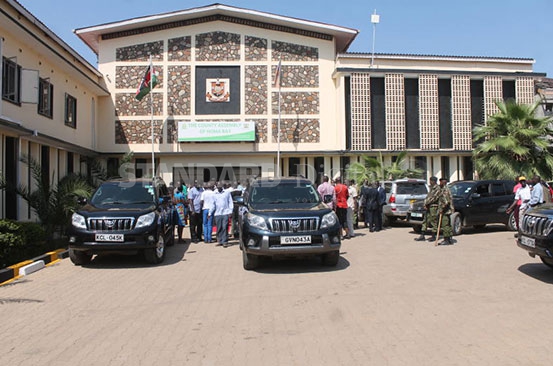 Homa Bay County Assembly Majority Leader John Kiasa has been ousted after serving for barely 10 months.
In a communication that was made in the assembly by presiding speaker Kevin Onyango, Kiasa was replaced with North Kabuoch MCA George Okello.
Kiasa's ouster came after Onyango informed the Assembly that ODM MCAs had lost faith in him on Tuesday evening.
Onyango said ODM members had earlier convened a meeting in which they resolved to oust Kiasa.
"ODM members agreed to remove Honorable Kiasa as the majority leader to replace him with honorable Okello in accordance with our standing orders," Onyango said.
Okello welcomed the new appointment and promised to serve the MCAs with due diligence.
"I am gratified that ODM MCAs have faith in me and that is why they have made me the new majority leader," Okello said.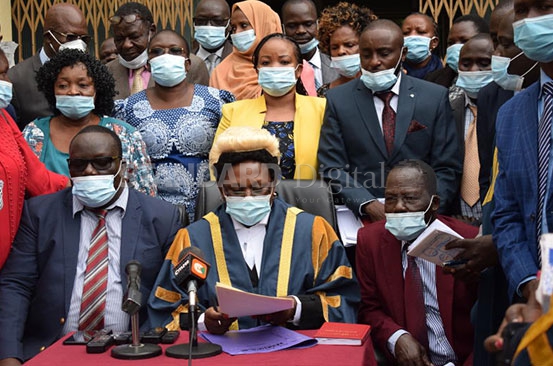 However, Kiasa who is the MCAs for Kanyikela Ward said his removal resulted from false accusations that he wanted to make changes in the County Assembly Service Board.
"Some people accused me that I wanted to make changes which would see some members removed from the assembly service board but that is untrue. The meetings I held were only meant for uniting MCAs because I was a majority leader for everybody," Kiasa said.
Kiasa said he will not oppose the MCAs' decision.
"I cannot oppose their decision because I was elected by the people of Kanyikela. I wish my successor all the best," Kiasa said.
Both Kiasa and Okello hail from Ndhiwa Constituency.
Homa Bay County assembly has had wrangles over the position of Majority leader after 2017 General election.
This has seen five other MCAs being appointed the assembly majority leaders and ousted before serving for two years. They include Richard Ogindo of Kwabwai ward, Walter Muok (Kanyadoto), Jeff Ongoro (Kanyaluo), Julius Nyambok (Homa Bay Town Central) and Kiasa joins the list at the fifth position.