Late MP's family asks Raila to back his first wife in by-election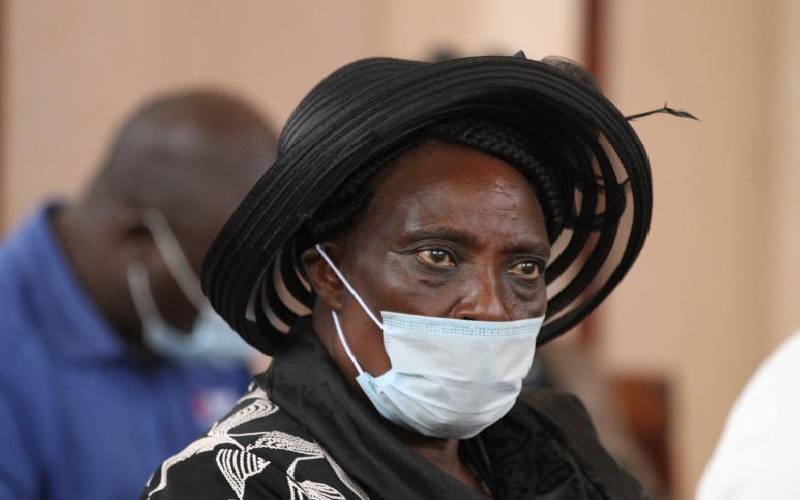 Succession politics took centre stage at the funeral service of Bonchari MP John Oroo held at Itierio Boys High School grounds on Friday.
Family members who spoke during the ceremony called on ODM leader Raila Odinga to consider the deceased's first wife Teresa Bitutu during the by-election.
Teresa who mourned her husband as hardworking and loving said the constituency deserves a leader who will be able to continue with the good deeds that the late husband had achieved.
"I know we will have a by-election in the coming days; my prayer and wish are that we elect a leader who will unite our people and deliver on the promises that my late husband had given during his campaigns," she said amid cheers from the mourners.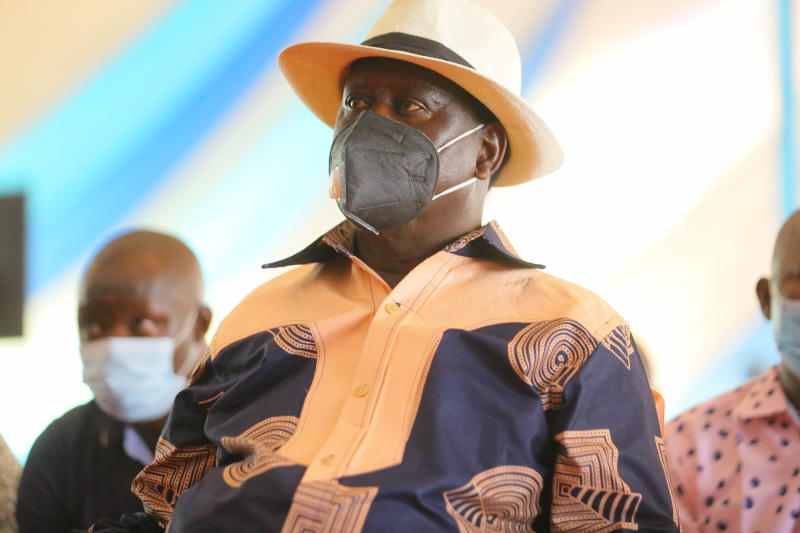 After her speech, the crowd cheered shouting back her name demanding that she declares her interest in the seat.
Raila said he was not rooting for Building Bridges Initiative (BBI) to get undue advantage should he run for President in 2022, but because he believes changes are good for the country.
"I am not supporting BBI for the purposes of my journey to State House. Kenyans will decide on who becomes the President. BBI is for the betterment of our great Nation."
People's Democratic Party (PDP) leader Omingo Magara said the party was willing to issue a ticket to a person preferred by the family.
"The ticket is ready. We only had two PDP MPs from Kisii; I will be glad to have another member of the party replace Oroo."
Kenya National Congress (KNC) leader Manson Nyamweya said his party will not have a candidate in the by-election and instead he will support any individual who will be picked by the ODM party.
Kitutu Chache North MP Jimmy Angwenyi warned political parties from imposing candidates during the by-election. "The constituents have a right to vote for their preferred candidate."
Take a quick survey and help us improve our website
Take a survey
Oroo served as an MP for six months in 2013 before he lost the seat through a petition and in the eventual by-election.
It's claimed that during the election, Oroo had defeated Zepedeo Opore with a margin of only four votes, prompting him to ask for a recount.
"Oroo felt that he had beaten Opore with a bigger margin and asked for a recount only to end up losing in the recount with 12 votes.
He later filed a petition at Kisii High Court seeking a recount of votes.
After the recount, Oroo once again defeated Opore with seven votes and the court declared him MP for Bonchari.
Opore who was already MP filed an appeal at Kisumu Court of Appeal.
The appellate court ruled that the high court in Kisii acted ultra vires in declaring Oroo MP without subjecting the process to the will of the people.
In the ensuing by-election, Opore now defeated Oroo with a decisive margin.
A humbled Oroo, with only the benefit of a car, courtesy of the grant given within the six months he served in Parliament, went to the drawing board and resoundingly routed Opore in the 2017 General Election.