Firms given until April to finish 'handshake' projects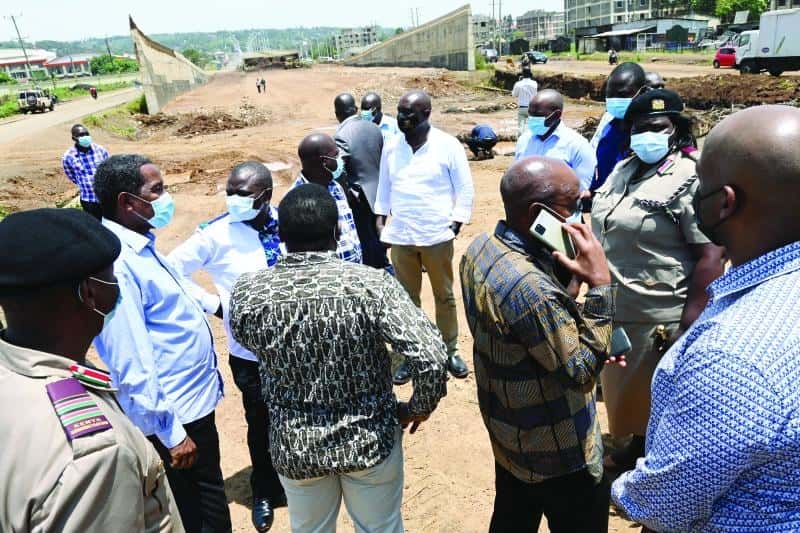 Contractors tasked with delivering the national government's multi-million shillings projects in Kisumu are racing against time to complete them ahead of a strict April deadline issued by President Uhuru Kenyatta.
The President wants the revival of the railway line, completion of the port, a marine school, a road project as well as a power plant complete by April.
Yesterday, a committee tasked to oversee the implementation of the projects inspected them and put the contractors to the task to confirm whether they will beat the deadline or not. The projects were birthed after President Uhuru's 'handshake' with ODM leader Raila Odinga.
Uhuru and Raila are expected to ride on a train from Nakuru to Kisumu in April once the rehabilitation of the old railway is complete. The line is seen as key in opening the region's economy.
Six principal secretaries led by Information and Communication Technology's Jerome Ochieng said only one project - the completion of a stretch along the Kisumu-Kakamega highway has run into a hitch after the contractor failed to start.
The PSs are part of the committee and have now recommended the suspension of the contractor over the delays in completing the one-kilometre stretch. The contractor, they said, had already been paid Sh30 million by the government to start work three months ago.
"Let us push for the termination of this contract and get somebody else to do this work," said Ochieng.
The Kenya National Highways Authority (Kenha) which is managing the project came under fire from the PSs as it absolved itself from blame adding that the contractor had been given a show-cause letter to explain why the project hadn't kicked off.
Nyanza Kenha regional director Cleophas Makau confirmed that the contractor had been paid. The contractor told the committee that part of the funds was used to set up an office and pleaded for more time to start the project.