Migori turns to Tanzania for milk following shortage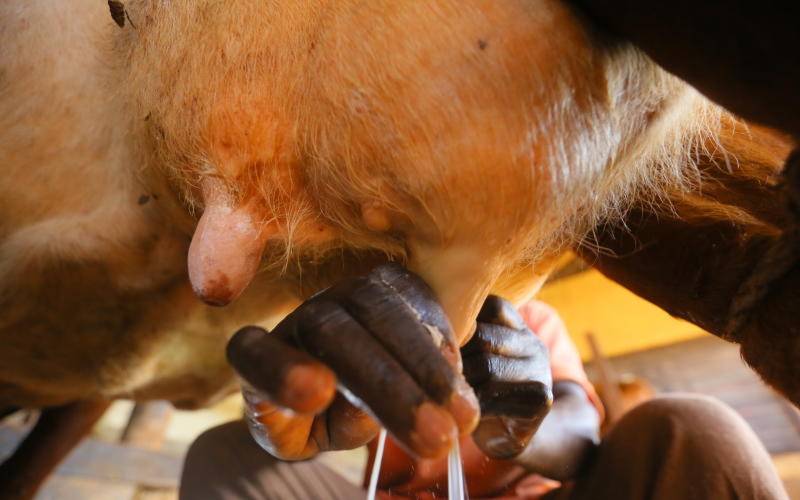 Hoteliers, traders and locals residents have raised concern over milk shortage in Migori County.
Agriculture Executive Valentine Ogongo said the county's production does not meet the demand.
Data given by Agriculture, Livestock and Fisheries department shows the county averagely produces 25 million litres of milk annually, which is way lower than its demand of 88 million litres per year.
Dur to the shortage, the county is forced to import at least 10 per cent of milk requirement from neighbouring Tanzania.
The county also gets 20 per cent of its milk from Trans Mara, Nandi and Homa Bay counties.
Mr Ogongo said good relations between Kenya and Tanzania has eased milk importation from the neighbouring country.
Two countries
"We rely on milk from Trans Mara, Nandi, and even imports from Tanzania. Our farmers are able to get the milk from the neighbouring country because of the good relations between the two countries," said Ogongo.
Increase in population, climate change, types of feeds given to cows have been cited as some of the factors contributing to the shortage of milk in the county.
Despite the shortage, the county government has partnered with the national government, World Bank and other players to boost milk production.
The county launched a programme dubbed one dairy cow per sugarcane/tobacco farmer in 2014 where farmers were put in clusters of 10 and given one cattle. Calves are then given to other farmers in the cluster.