Kisii Deputy Governor Maangi arrested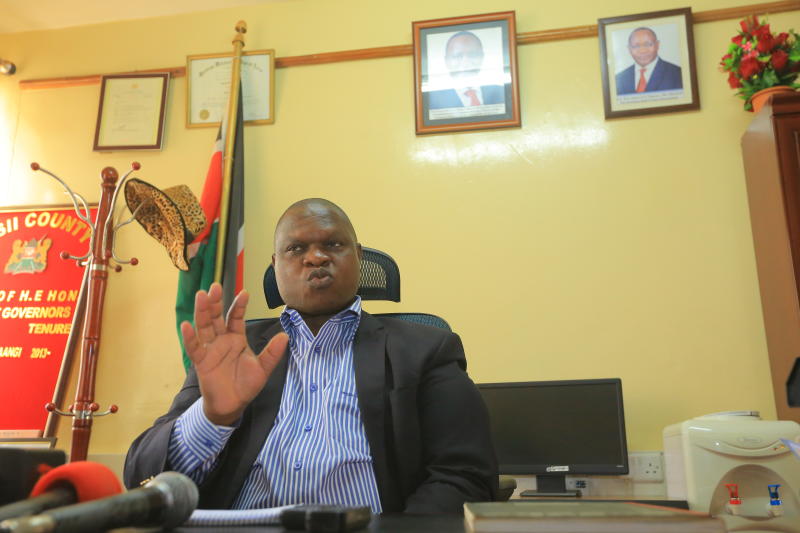 Kisii Deputy Governor Joash Maangi has been arrested at Kisii School. He is being held at Kisii Central Police station. The reason for his arrest is yet to be established.
The deputy governor was arrested just moments before Deputy President William Ruto landed at the Kisii School.
Reports indicate the Deputy Governor had gone to receive DP Ruto when he was apprehended at the school.
The Deputy President is now at the Gusii Stadium ahead of the burial of the former Cabinet Minister.
On Sunday ormer Kisii Town Mayor Samuel Omwando alongside an unknown number of youths were arrested and locked up at Kisii police station though it is not clear what they were being held for.
Kisi County Police Commander Jebel Munene could not confirm or deny the arrests.
"This is a presidential function. Nobody will be allowed to cause chaos," he said.
During the 2020 Mashujaa Day National Celebrations held at Gusii Stadium, Omwando was again arrested and was forced to spend three days behind bars.