Governor faces legal hurdles, hostile MCAs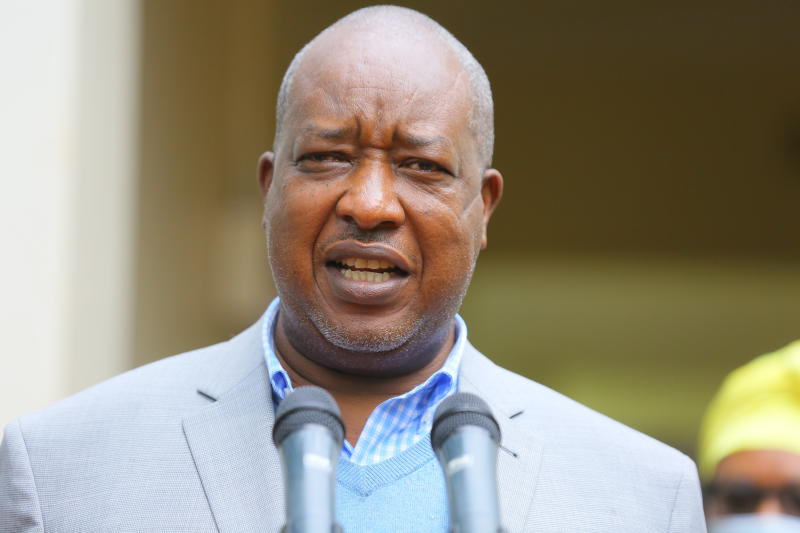 Nyamira Governor Amos Nyaribo is a man under siege following recent developments that threaten to derail his efforts to assert authority.
Mr Nyaribo ascended to office on December 29, 2020, after his predecessor John Nyagarama succumbed to Covid-19 on December 18 last year.
During the first month in office, legal hurdles have been thrown his way.
The first petition was filed at the High Court in Nairobi to stop the vetting of deputy governor nominee James Gesami, citing unconstitutionality of the process. It was later withdrawn.
The second petition was filed against the governor by former Health County Executive Douglas Bosire to contest termination of his (Bosire) contract.
The case is to be heard inter-parties at the Labour and Industrial Relations Court, according to conservatory orders issued by Justice Hellen Wasilwa.
Reinstate
Another petition was filed by three executives who want Nyaribo to reinstate them to the positions they held under the governorship of Nyagarama.
Sources have told The Standard that the 47 Nyagarama's political appointees moved to court after their contracts were terminated.
They served as political advisors, officials of the governor's press, liaison officers and personal assistants.
Nyaribo suffered a big blow after the County Assembly rejected his deputy governor nominee, sending him back to the drawing board.
Nyaribo's defeat at the assembly has exposed a scheme by some politicians to use MCAs to fight him.
MCAs who voted for Gesami were 15 while those who opposed were 21.
On the eve of the vote for the deputy governor nominee there were claims that some politicians influenced the exercise.
In a phone interview with The Standard, Nyaribo said he was not perturbed by the on-goings and vowed to work despite the scheme to derail him.
"Anyone who is fighting me is fighting the people of Nyamira, and it is out for them to judge who is against them being served," he said.
The governor warned that if the MCAs continued to work against him, he would subject them to a public opinion court over their perceived intention to derail service delivery.
Ready to consult
"I will incite the people against everyone who is having intentions of making the county to fail," Nyaribo said.
North Mugirango MP Joash Nyamoko urged Nyaribo to bring leaders from the county together and work as a team.
"There is no leader who is against Nyaribo. The question is; is he ready to work with all the people?" Nyamoko posed.
Assembly Speaker Moffat Teya defended MCAs, saying they were not against the governor, but were executing their mandate.
"The mandate of the Assembly was to help the governor identify someone who can help him do the work the people of Nyamira want him to deliver. We have done it and we shall be ready to consult with him over any matters of interest to the people," he said.