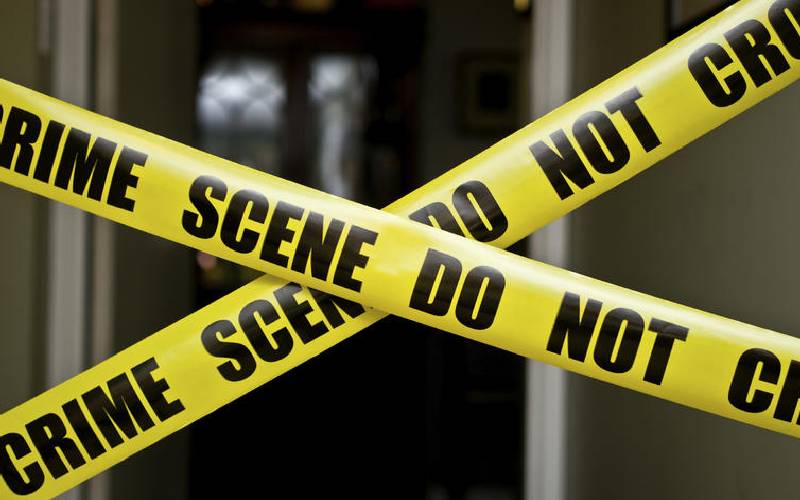 The body of a Class Six boy who went missing seven days ago was on Sunday found dumped in River Kuja in Homa Bay.
The body of Brian Odhiambo was at Wadh Tong' village, South Kanyikela location in Ndhwa Sub-county with deep cuts and stab wounds on the head.
The former St Mary's Nyarongi Academy pupil was last seen on the evening of January 3 after returning home with cattle from grazing field.
Those who interacted with him on that day said he left home for Nguku trading centre to shave his hair in preparation for school reopening on January 4 never to return.
Read More
Brian's father David Aroko said he was to shave his hair in preparation for school re-opening the following day.
"Brian returned home and arranged his books before he left for Nguku to shave in preparation of school opening," Aroko said.
However, his parents' later discovered that the boy never went to any barbershop at Nguku.
"Some children who saw him met him when he was trekking alone towards Riat trading centre. They did not know his mission," Aroko said.
Efforts of the family to look for him proved futile until yesterday when his body was found in the river.
"We had reported the matter to the police and used local radio stations but nobody without any breakthrough," said Aroko.
Aroko suspected the fifth born son might have been killed before being dumped into the river.
"My son had panga cuts on the cheek and leg. He also appeared to have had three stabbed wounds on the head," Aroko added.
He called on police to probe the matter to accord his family justice.
Ndhiwa Sub-county Police Commander Robert Aboki said they had taken the body for postmortem in Manyatta Mortuary at Kobodo trading centre.
"At the moment, we treat the matter as drowning but we are waiting for postmortem to reveal what caused the death," Aboki said.
He said more actions will come upon receiving the postmortem results.