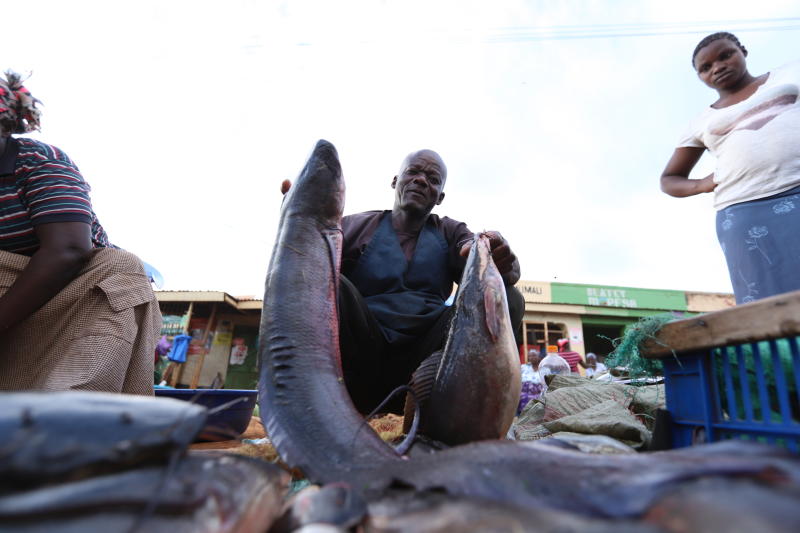 Fish production and aquaculture farming in Kisumu County is booming once again, boosting the fight against hunger.
This is despite the gradual decline in fish stocks and catches in the previous years.
According to a baseline survey conducted the Kisumu side of Lake Victoria, annual fish production stood at 2,000 tonnes valued at Sh320 million in the financial year 2019/20.
Kisumu County's Agriculture and Livestock and Fisheries chief officer Paul Omanga said on Thursday that the aquaculture industry produced 43 tonnes valued at Sh9 million in the same period.
Read More
"We are happy to note that fish farming from aquaculture has also grown steadily in the county, with most of the produce coming from individual farmers and farming groups," he said.
Mr Omanga said the increased fish and aquaculture production would contribute significantly to food security in the county.
Kisumu Governor Anyang Nyong'o said more needed to be done to ensure fisheries and aquaculture in the county are sustainable.
"Failure to implement adequate measures is hindering the sector from contributing to food security," Prof Nyong'o said.
He singled out the need to consider environmental challenges and impacts on the fish and aquaculture ecosystem, especially in light of climate change.
"This means the county must guard against effluence, greenhouse gas emissions, destruction of habitat and biodiversity loss that may reduce fish production and aquaculture," he said.