17-year-old boy arrested for stabbing man, 20, in rivalry over a woman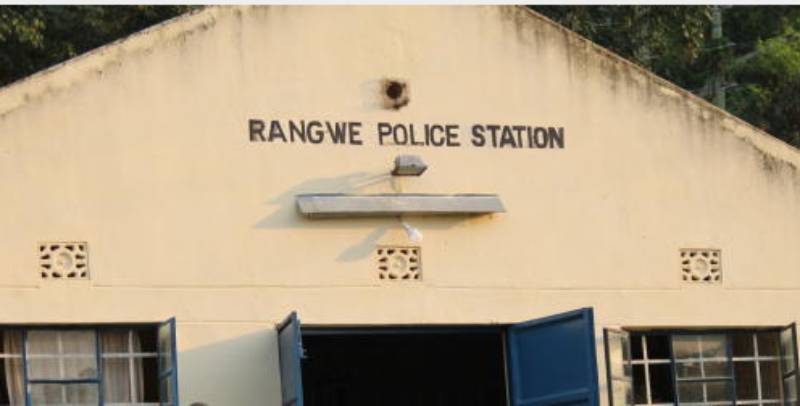 A 17-year-old boy has been arrested in Homa Bay county for allegedly stabbing a 20-year-old man in rivalry over a woman.
The boy whose name has been withheld has been detained at Rangwe police station over the alleged offence.
The boy allegedly stabbed and seriously injured Justus Bunde during a physical fight at Ndiru Trading Center in West Kagan Location on Wednesday night.
Residents said Bunde suspected that the boy had been engaging in a sexual relationship with his (Bunde's) wife.
That night, Bunde met the boy and asked him about the matter to prove whether the alleged relationship was true.
But the boy who was armed with the knife answered Bunde rudely and stabbed him with a knife below the ribs.
Area chief Kennedy Okoko said the boy stabbed Bunde twice.
"The suspect ran away after stabbing Bunde twice on the abdomen," Okoko said.
Attempts by locals to trail and get hold of the boy bore no fruits since he disappeared in the nearby bushes.
Okoko who was in the company of police officers from Rangwe Police Station undertook a crackdown in the village and found the boy at his parents' home on Thursday.
He was taken to the police station where he awaits to be arraigned in court.
Meanwhile, the victim was rushed to Homa Bay County Referral hospital where he is receiving medication.
Okoko called on residents to engage in dialogue and follow legal channels when someone violates their rights.
"Let residents stop taking the law into their hands," Okoko said.
Outgoing Rangwe Sub-county Police Commander Jane Sang' said the boy attempted to kill Bunde in the attack.
She urged residents to respect human life and love one another.
"I thank residents for their co-operation which enabled us to get hold of the suspect. The co-operation with the police has enabled us to weed out crime in the area," Sang' said.