Reopening: NGO to fund school feeding programme in five counties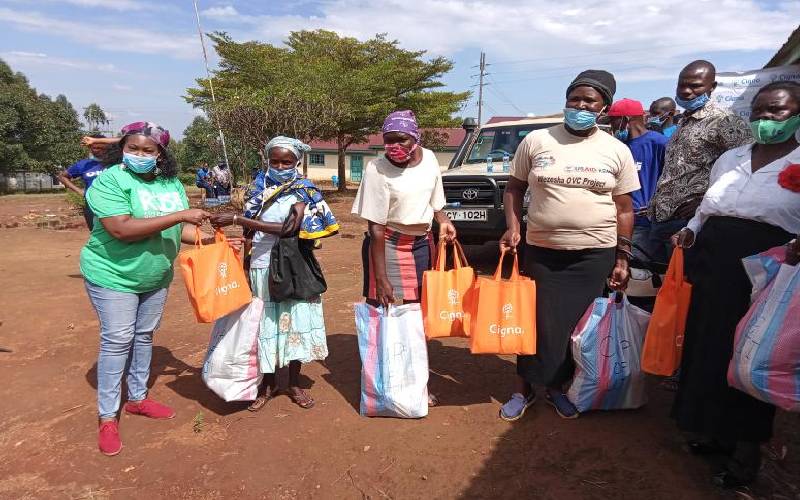 A global health organisation has allocated Sh20 million to support feeding programmes in eight primary schools in six counties to improve pupils' academic performance when schools reopen next week.
The Cigna Corporation targets schools where the majority of pupils hail from financially challenged families in Homa Bay, Nairobi, West Pokot, Kilifi, Kajiado and Murang' counties.
Some of the schools set to benefit include Nyatwere and Kasimba in Homa Bay, Fikisha Street Boys Centre and Love School in Nairobi, Kositot in West Pokot, Silala in Kilifi, Makindi in Murang'a and Kumpa Holy Mothers in Kajiado County.
Cigna Corporation Regional Representative in East Africa Helen Kiburi said the funds have been allocated through an initiative dubbed Healthier Kids for Our Future.
The funds have been donated to a local non-governmental organisation called Cup of Uji which is going to implement the feeding programme when schools open next week.
Kiburi said their objective is to improve the health of the children by fighting malnutrition to enable them to become productive people in future.
Speaking during the launch of the programme at Nyatwere Primary School in Homa Bay County, Kiburi said the programme will uplift the academic performance of children in the schools.
"A child's nutrition is the genesis of good health and it has a direct impact on their academic performance," Kiburi said.
She said feeding programme will be expanded to raise the number of beneficiaries from the current 3793 to 15,000 children by next year.
The Cigna's initiative seeks to address poverty, hunger and good health which have been identified in the United Nations' Sustainable Development Goals.
The Cup of Uji's Administrative Assistant Gail Annabel said the funding will enable them to upscale the feeding programme from breakfast to lunch.
"Previously, pupils in the school have been getting only breakfast but they are going to get both breakfast and lunch when schools reopen," Annabel said.
She said the feeding programme is also aimed at motivating children to go to school.
"Headteachers have told us that the feeding programme has led to improved employment in their schools. We expect academic performance to shoot because a lot of improvement had been realised when we were providing porridge only for breakfast," Annabel added.