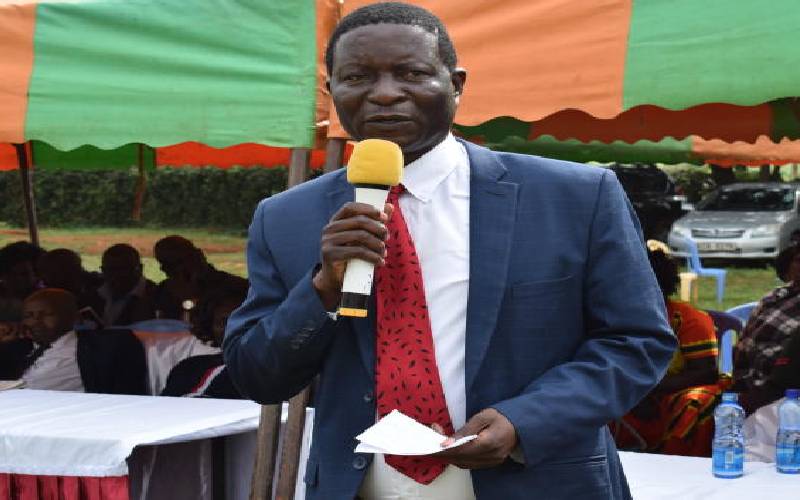 Two first time MPs Eve Obara (Kabondo Kasipul) and Ongondo Were (Kasipul) emerged top in the 2019/2020 Infotrak's MPs performance rating in Homa Bay.
In the survey released on Saturday, the two MPs tied at position 121 nationally and topped the county with 53.0 per cent rating.
Speaking to Standard Digital on phone, Were said he is happy his hard work and prudent management of public funds have been recognised by a reputable survey organisation like Infotrak.
The MP said being a first time MP, he thinks he is on the right track, adding that he would want to see where he rates if he gets re-elected.
Read More
"This is good news for me, but I would want to see how I will rank against those who have emerged top 10 nationally, that is where I am aiming at," he said.
He said after his election he came up with a list of what was lacking and settled on them and so far the water projects and education sector is looking good.
He said his good rating could have come from the good work he has done on the education sector, water and empowering the youth.
Were said he started with streamlining the bursary distribution that was a problem in the past by increasing the allocation per student and making sure that all needy students get the vital allocation.
"When I came in, university students got between Sh3000 and Sh5000, we increased this to between Sh10,000 and Sh20, 000 and removed cartels that were interfering with the distribution," Were added.
He said he has also done a lot of work on building new classrooms in various schools and equipping them with required materials to boost learning.
On water, he said in conjunction with the national government, they have managed to initiate close to 20 water projects which he said has seen the reduction of waterborne diseases in his constituency and improved living standards of locals.
Were, however, said if Infotrak could have used population, the number of schools in the constituency and the years one has served as an MP, he would have done better nationally.
"Some of my colleagues who did better than me have few people, few schools to manage and are in their second and third terms, I think it is unfair to the first-timers otherwise we will improve," he said.
Mrs Obara, however, did not respond to our calls and messages sent to her.
At position two in the county was Homa Bay Town MP Peter Kaluma, followed by Karachuonyo MP Adipo Okuome at position 3.
Martin Ogindo of Ndhiwa was the last ranked in Homa Bay with a rating of 40 per cent.
Methodology
According to Infotrak, the performance rating adopted the Likert scale questioning style which uses 1 – 10 Scale where 1 is very poor and 10 excellent.
"Each respondent provides a score or rating for the performance of the respective elected leaders based on their individual perception and understanding," read the statement.
Infotrak said the rating for each elected leader were derived by getting the combined frequencies from all the respondents for a respective ward, constituency or county depending on the type of leader.
For MPs, the combined frequencies from all the wards in the respective constituencies were used while for Woman Reps the combined frequencies for all the wards in the respective counties are used.
The overall elected leaders performance Index was then computed by taking responses from respondents in each respective county and the mean for that county calculated to determine the county's Optimism Index