Striking Victory Farm staff resume after talks with management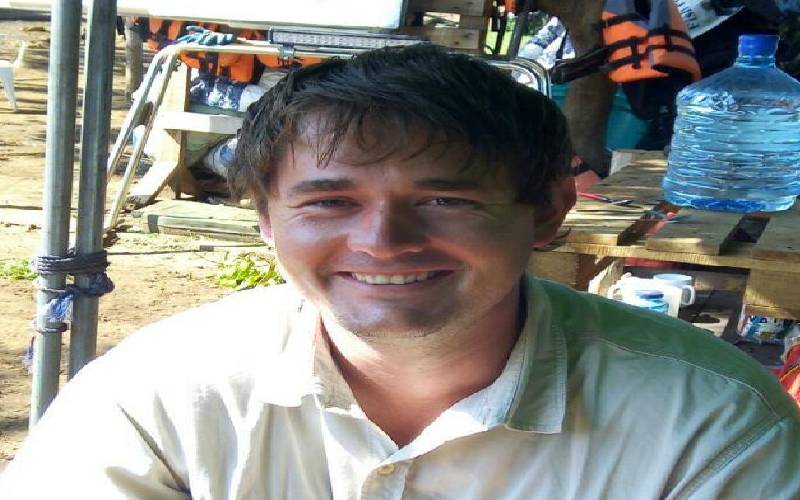 Workers of Victory Company in Homa Bay who had downed tools over poor pay and claims of discrimination have resumed duty.
Speaking to Standard Digital after meeting the workers, Victory Farm chief executive Scott Day said the strike which lasted for four days was over after the management and the striking workers met and ironed out their differences.
"We had some misunderstanding from Monday to Friday, emanating from our workers, but we managed to meet on Monday and resolved the matter," he said.
No discrimination
On the discrimination claim, Day said, it was not true that they discriminated locals, adding that 80 per cent of their staff are locals.
He, however, said that when hiring staff for managerial positions, they have to look at the qualifications and if locals don't have that, the company has no otherwise but to hire a qualified individual.
"If locals have the required qualification for an advertised position, we give them first priority, that is the policy here," he said, adding that only in cases where the qualified individuals are non-locals is when they are considered.
Without disclosing the details of the meeting, Day said the wages complaints are being addressed and soon there will be a review.
Workers' complaints
Services were beginning Monday paralysed at a multi-million cage fish farming company in Homa Bay after workers went on a go-slow demanding better pay.
The over 300 workers complained of being underpaid contrary to an agreement which they sighed with the organisation in May last year.
The employees accused the company of reneging on its promise to pay employees with no professional training a minimum of Sh15,000 and instead is paying them Sh8,000.
One of the workers who sought anonymity said they had tried to talk to the company frontline managers to comply with the agreement but their efforts had hit a snag.
"The agreement was that any unskilled employees be paid a minimum of Sh15,000 but most of us including people who have undergone professional training are paid between Sh8,000 and Sh12,000. The company should not treat us like that," he said.
The workers said they were demanding salary increment of Sh7,000 to enable them to meet their daily needs.
They argued that the company had no reason to refuse to pay them the agreed amount of money since its income had doubled between May last year and now.
"We made the agreement when the company was harvesting and selling between 13 and 15 tonnes of fish per day. Today, it harvests and sells between 24 and 30 tonnes per day hence there is no reason to renege on the agreement," said another employee.
They also complained of discrimination against locals, claiming that only people from outside Homa Bay County are promoted to management positions.
"Employees from Homa Bay County have never been in the management. We don't know whether learning institutions we attended are not required by the company," said another worker.
Casual workers also demanded that their pay be increased from Sh396 to Sh500 per day.
The company undertakes cage fish farming in the lake and supplies fish in large quantities in Kenya's major towns including Nairobi.
Victory Farm, a multi-million cage fish farming is domiciled at Roo beach in Homa Bay County.