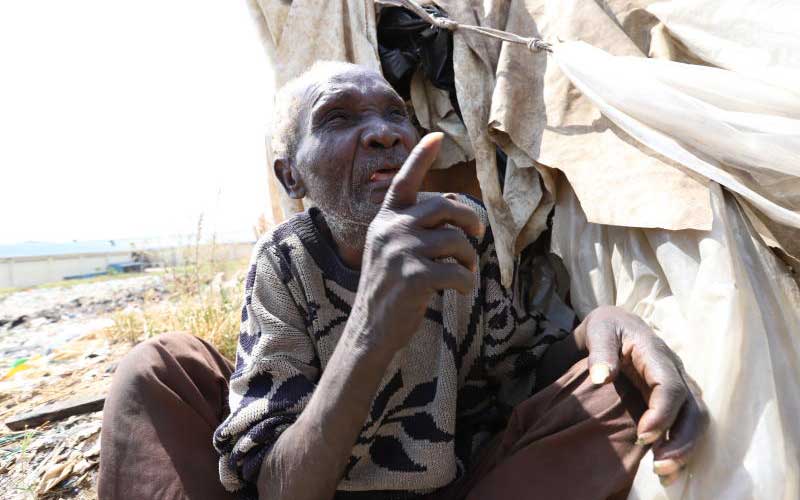 Street families at the infamous Kachok dumpsite are in grief after the oldest homeless man died following a short illness.
For more than 45 years, Ainea Asava who was believed to be 82-years-old, has been a fatherly figure to many who have known the dumpsite as home.
He has been living at the dumpsite since the first batch of waste was dumped and stood strong despite several challenges including numerous attempts to relocate the dumpsite.
Earlier today, street children at the dumpsite were struggling to come to terms with the death of one of their own who was the face of street families in Kisumu.
The dumpsite's manager John Orinda confirmed to Standard Digital that the elderly man died yesterday in the morning.
"He started coughing about three days ago but we thought it was just a normal cough. We found his body next to a pool of water and we suspect he might have died from the cold," said Orinda.
The manager said that the deceased did not have any known relatives but they had started the process of tracing his roots to find out if they can find any relative.
Amidst the swarms of flies, pungent smell from rotting garbage and human waste, street boys sat in agony as they remembered Asaya.
He was commonly known as "Mnyaa" and had details about Kisumu's street life at his fingertips.
At the time of his death, Mnyaa had lost his eyesight and had been relying on others to scavenge food for him.
In a past interview with The Standard, the deceased recounted how difficult life pushed him to the streets from his home in Imagada, Vihiga County.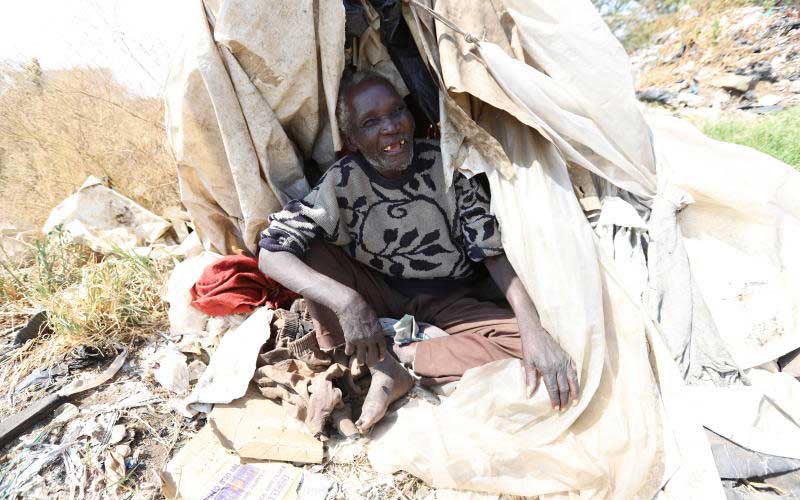 Since the inception of devolution in 2013, the dumpsite has gobbled up millions of shillings as past and current regimes made attempts to relocate it.
Its relocation was part of Governor Anyang' Nyong'o's campaign agenda.
Last year, the county government flattened part of the dumpsite and relocated part of the heap of garbage to a quarry.
However, fresh controversy is brewing after it emerged that garbage was growing at the site again.
The county government is yet to find an alternative place to dump the more than 400 tonnes of waste produced in Kisumu and its environs daily.
Two brothers - Kishar Daylji and Nilesh Dayalgi - are claiming ownership of the land in a suit that has dragged for nine years in court.
Asava's body is at the Jaramogi Oginga Odinga Teaching and Referral Hospital mortuary.