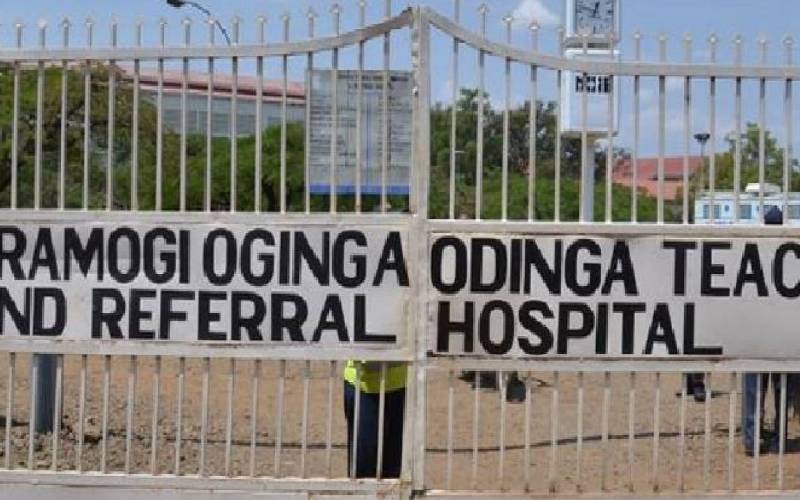 The construction of safe houses for survivors of gender-based violence in Kisumu that began four years ago, gobbling up Sh13 million, has stalled. The project has remained a pipe dream despite rising cases at the Gender-Based Violence Recovery Centre (GBRC) domiciled at the Jaramogi Oginga Odinga Teaching and Referral Hospital. Up to 388 cases of defilement were reported between January and April alone, with the youngest being a 3-year-old girl. The highest number of cases, 159, was reported in March. For the month of May up to 75 cases had been reported by the third week.
SEE ALSO: Man kills daughter after boyfriend's sleepover
In April, 25 cases were reported at the centre. Police say many cases go unreported and that many victims might be stuck with their abusers. In its first phase, the county allocated Sh4.5 million for the safe houses project during the 2016-2017 financial year. It followed this up with a Sh5.5 million allocation during the 2017-2018 financial year. A total three houses were to be constructed at three different locations.
SEE ALSO: Man held for killing daughter, 15, for spending night out
One of the facilities at Tieng're was to host 15 domestic violence survivors upon completion. Situated on half an acre in Kisumu West, Tieng're safe house was designed to also house a nurse, a clinician, a police officer, a paralegal and a chemist. The shelter was meant to serve Kisumu West and Seme sub-counties. In the same year, work started on another safe house at Ong'eche and Sh3 million spent. The building, meant to serve Nyando and Nyakach sub-counties, has remained bushy and deserted. George Orude, the county's director for gender, blamed the stalemate on lack of understanding by both the county executive and Assembly on the importance and urgency of budgeting and allocating more resources for gender-related issues.
SEE ALSO: County earns Sh8 billion from State, donors for key projects
In 2017, a proposal to allocate some Sh16 million to finish the safe houses was shot down. "The safe houses have never been given priority despite the increasing number of gender-based violence survivors who need to be secured," said Orude. "We are struggling, but no one seems to understand the importance of safe houses. So they were not allocated enough funds," he said. The safe houses need at least Sh36 million to complete and make them fully operational, offering food, counseling, legal and medical care to gender-based violence survivors. At Ongeche safe house, the community has been pushing to have the incomplete structure surrendered to the nearby school. Kisumu Woman Rep Rosa Buyu promised to push for the completion of the safe houses, admitting that cases of domestic violence, especially during the ongoing Covid-19 movement restrictions, were on the rise. "We will create awareness and support the survivors but still the safe spaces must be provided," noted Buyu. The Chief Administrative Secretary, Ministry of Public Service and Gender Affairs Rachel Shebesh, while on an earlier tour of the county, said the national government was willing to partner with the county to complete the stalled safe houses. "At the moment, gender-based violence cases are rising sharply, and we are stuck with how to safeguard victims who are now in the hands of their abusers," Shebesh said.