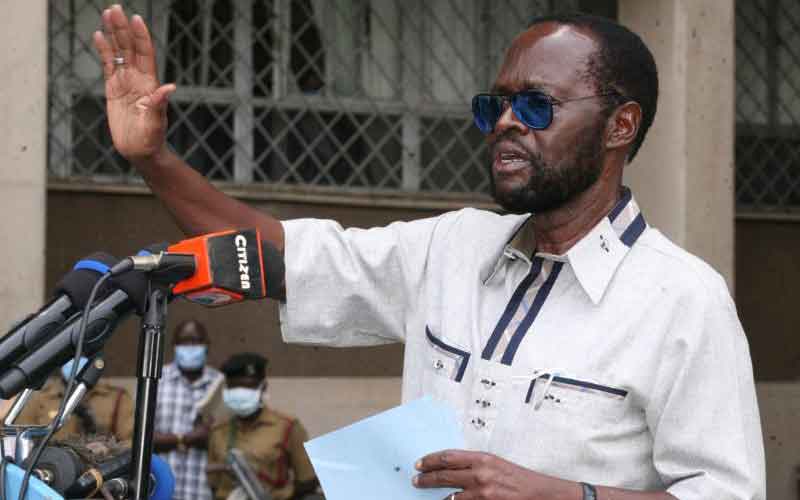 Striking health care workers now risk losing their jobs after they defied Governor Anyang' Nyong'o's
(pictured)
order to return to work. In the directive issued on Thursday, Nyong'o ordered the healthcare workers to resume duty failure to which they will be sacked. He wondered why they were pressing on with the strike at a time the county was battling with the Covid-19 pandemic.
SEE ALSO: Man kills daughter after boyfriend's sleepover
But yesterday, as most medics failed to report to work, county human resources staff started implementing the directive. Aloys Ager, the county director of communication, said medical superintendents, heads of departments and Ministry of Health officials would conduct a roll call of those who did not report to work.
Row threatens to halt irrigation project
Elsewhere in Migori County, the Sh5.4 billion Lower Kuja Irrigation scheme has run into fresh controversy after four locals accused the government of taking their land. The four, members of one family, are each demanding Sh12.5 million from the National Irrigation Authority (NIA) for allegedly taking their seven-acre land without their consent.
SEE ALSO: Man held for killing daughter, 15, for spending night out
Through their lawyer, the family claims NIA had dug canals, drainage, weir and access roads on their land, thereby displacing them. In the demand letter to NIA, the family wants the project halted if they cannot be compensated for their land. But in a rejoinder, NIA resident engineer Nesline Ogwe said plans to compensate those affected had been marred by the Covid-19 pandemic.