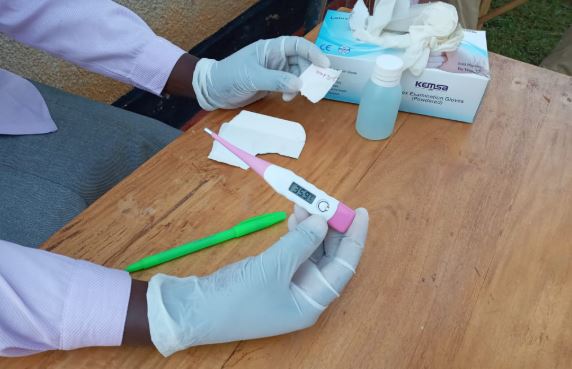 Most health centres across Busia County are using ordinary thermometers (above) to detect temperatures in patients.
In an interview, the management of a section of the facilities argued that those handling the thermometers could be exposed to health hazards at a time the country is fighting the coronavirus.
They now want the county government to provide them with thermo-guns which are popular in various health facilities.
"One of our support staff has to put the thermometer under the patient's armpit and this is putting her to great risk," said Jane Buluma who is in-charge of Nasira dispensary in Matayos.
Read More
The thermometer is placed under the armpit of a patient and stays there for some time until it produces a sound. It is then removed and the health personnel reads the temperature.
Ms Buluma is hopeful that governor Sospeter Ojaamong's administration will provide them with thermoguns that will enable health workers take patients' temperature while keeping a distance.
So far, Busia County has at least 14 health centres and more than 50 dispensaries.