IDPs protest over Sh828m being 'given to fake victims'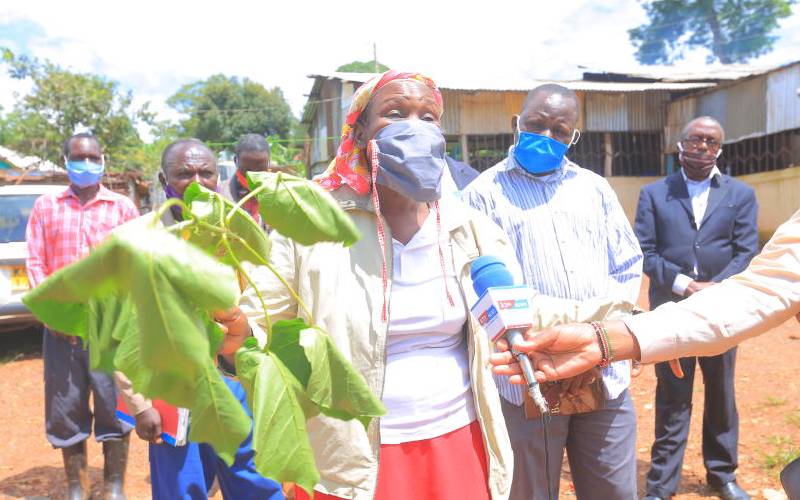 Some 16,570 integrated internally displaced persons from Kisii and Nyamira counties are yet to benefit from the Sh828 million given to them by the State in 2017.
Representatives of the IDPs who spoke to The Standard in Kisii town yesterday said each of the registered IDPs was expected to get Sh200,000 but most of them had only received Sh50,000.
They spoke amid claims that an individual with access to the money could be paying ghost IDPs with an arrangement to get back part of it.
The IDPs are victims of the 2007/2008 post-election violence who were evicted from parts of the Rift Valley.
A group of boda boda operators in Manga sub-County in Nyamira County told The Standard that they were being paid Sh50,000 on condition that they return Sh40,000, yet they never applied for the money.
The boda boda operators claim that a woman had registered them early this year so that they could get the money and then give her part of it.
Their spokesman, Josiah Teya, said they received the money three weeks ago but refused to give her any since this was government money.
"When we received Sh50,000 each and refused to give her Sh 40,000, she threatened to have us arrested and went ahead to report us to the police that we had disappeared with a social welfare group money which is not true," Mr Teya said.
Another rider, Justine Nyakundi, said that the woman told them early this year to provide their national ID and phone numbers to be enlisted as beneficiaries of the funds meant for IDPs.
Mr Nyakundi said they were asked to open bank accounts after which they forgot about the matter only for the money to reflect in their respective bank accounts three weeks ago.
"Many people received money. However, those who refused to give back Sh40,000 are being harassed by police officers and can no longer run their activities without the fear of being arrested," Nyakundi said.
Yesterday, the IDPs, led by their Kisii coordinator Alfred Akama, accused certain individuals of holding onto the money at the behest of a senior politician in Kisii County.
Nicodemus Omboga from Borabu sub-County said that the State handed over a cheque of Sh358 million on June 6, 2017 at Masimba and the money was to be shared equally among 7,161 IDPs in Kisii County.
Mr Omboga said that the following day, the State issued another cheque of Sh470 million at Ekerenyo and the money was meant to be shared equally among 9,409 IDPs in Nyamira County.
He said most of the people targeted were yet to benefit from the money.
"We are not happy with how the funds meant for people who lost their loved ones, got injured or lost their property during the 2008 post-election violence are being distributed since the deserving cases have been left out," Omboga said.
Mr Akama said that the affected families had lost hope of ever getting compensated for the losses they incurred.
"We are appealing to the government to stop the ongoing payment of the funds meant for IDPs in Kisii and Nyamira counties and ensure that the rightful beneficiaries receive the money," Akama said.
Nyanza IDPs coordinator Evans Misati doubted the authenticity of the complaints, saying he was not aware of anyone who had pocketed money belonging to the IDPs.
He claimed some of the IDPs were being used by politicians to settle political scores.
Mr Misati said duly registered IDPs had received Sh50,000 each from the government.