Panic in Siaya as priest who conducted mass tests positive for coronavirus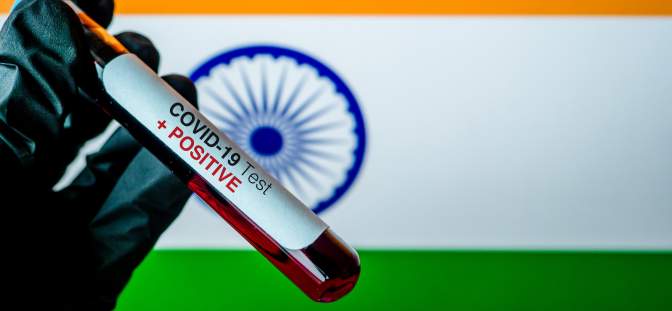 Panic has gripped Siaya residents after it emerged that one of those diagnosed with Covid-19 on Sunday visited Ugunja for a funeral.
At least 100 Catholics in Ugunja, Siaya County, are living in fear after receiving the sacrament from a priest who later tested positive for coronavirus.
The priest is said to be among the eight newly diagnosed Covid -19 cases in the country, which were announced by Health Cabinet Secretary Mutahi Kagwe.
Kagwe said that out of the eight cases, which led to a total of 15 cases, five of them were Kenyans, two were Mexicans and one French.
Several residents from Ugunja Sub-County who could have interacted with the cleric at the funeral are also living in fear.
The priest is said to have traveled from Europe to his home town of Ugunja to condole with relatives.
On Monday, Siaya County Commissioner Michael Ole Tialal confirmed that the priest had tested positive and was at Kenyatta National Hospital in Nairobi.
The County Commissioner said the priest came to Kenya from Rome, Italy on March 11, and then proceeded to Ugunja for the funeral.
On March, 14, he presided over a funeral mass at Ambira.
Mr Tialal noted that the priest later spent the night in Sega, Ugenya, at a fellow priest's house in the parish.
"There is a rumour that he went to Lwak Parish in Rarieda but this particular information is not very clear, so I cannot confirm with finality. He later left for Nairobi where he was diagnosed with the Covid 19 virus," said the County Commissioner.
Tialal said since they had only received the information on Monday and had dispatched health teams to all the places the priest could have possibly visited.
"It is only through this means that we can confirm those who interacted with the priest during his journey in the county. It is only after we know whom he interacted with that we will put those affected on self-quarantine," he stated.
He urged residents of Siaya county to stay calm and allow the health team to investigate and give appropriate information.
The Siaya County Government last week announced a plan for immediate refurbishment and equipping of the holding area and isolation ward in Siaya County Referral Hospital and Bondo Sub County Hospital respectively.
Governor Cornel Rasanga has already issued directives for all health workers to come from leave with immediate effect to combat the spread of the disease.
Rasanga also directed the trade and enterprise department to sensitise traders and businesses in the County to provide basic hygiene tenets to their clients, such as provision of sanitisers and ordered the removal of all bodies in both private and public morgues by today.